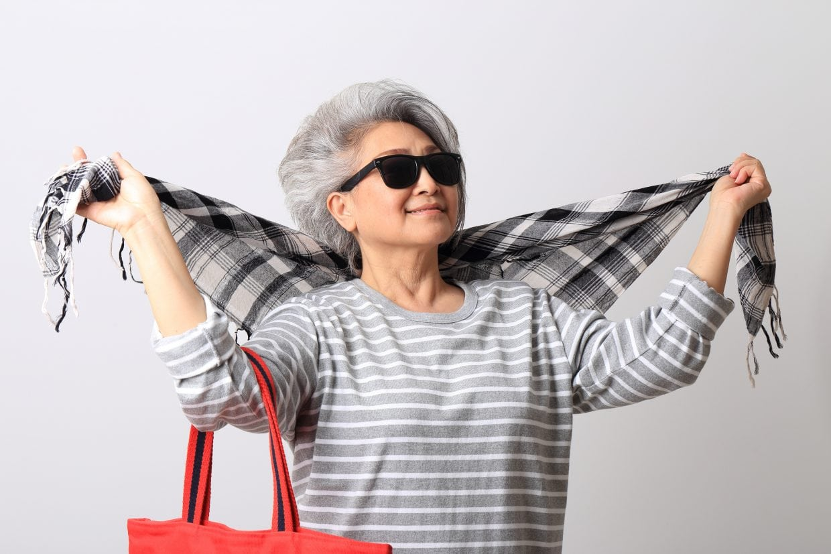 The number of Chinese mobile Internet users continues to rise, and the epidemic has increased the growth of online activity among people aged 50 and above. The rise of silver-haired KOL (Key opinion leaders) creates new consumption scenarios. In the next five years, there will be an extra 100 million middle-aged and elderly Internet users. The rate of short video penetration among the elderly over age 50 will be at 63.9%.

Last year in July, the China Advertising Association issued the first "Code of Conduct for Online Live Marketing", which comprehensively defines and regulates various roles and behaviours in Chinese market live streaming e-commerce. Thanks to stricter policies, there is more attention to the quality of the live content. The live streaming is more informative, practical, and interesting.
THE GROWTH OF VIRTUAL IDOLS
There are 390 million people in Chinese market who are following virtual idols. "Virtual + real" dual anchor mode can reduce brand costs and increase marketing efficiency. The growing influence of the virtual entertainment economy and culture in China is becoming very popular in pop music, commercial culture, and even in the sphere of politics. Brands are also jumping in on this craze by hiring the silver generation of virtual celebrities as brand ambassadors to grow their platforms.
KEEP LOVING YOUR CUSTOMERS
Today's Chinese content marketing entails much more than just delivering and executing content in a simplistic and ineffective manner. In order to thrive in a rapidly evolving world, brands must remain close to customers, understand them, and devise appropriate strategies in line with their own brand tones.
MULTILEVEL INFLUENCER MARKETING
Make good use of the power of influencers and long-tail influencers (KOL-to-be and KOC). Maximize the KOL marketing strategy by mixing and matching them into your brand marketing to attract traffic from their platform to yours.
The percentage of invalid KOL fans across the Chinese market networks in 2020, according to data from the China Advertising Association is 60.5%.
In support of those kinds of fraud online activities, it is critical that brands engage with authentic KOL to level up their marketing games.
The increasingly discerning eyeballs of millennial consumers peruse not only major Chinese social platforms such as Weibo and WeChat, but also Instagram and a multitude of newer short video platforms. KOLs set to have the most influence with this market are increasingly international and have built teams around them to execute a long-term business strategy. Including their self-branded products, consulting, production or agency work. This new breed of KOLs is decidedly more than just pretty faces.
People are getting aesthetically tired of young influencers, and the sudden appearance of older KOLs feels refreshing. Gen-Z netizens appreciate powerful stories that challenge conventions, and silver-haired Douyin influencers provide that contrast. Therefore, choosing a suitable silver-haired influencer as a brand spokesperson can certainly benefit sales. Gucci, a brand that is always quick to jump on an unconventional trend released the video, Accidental Influencer for its tennis footwear. It invited people between the ages of 61 and 87 to participate and received good responses from the campaign on Weibo.