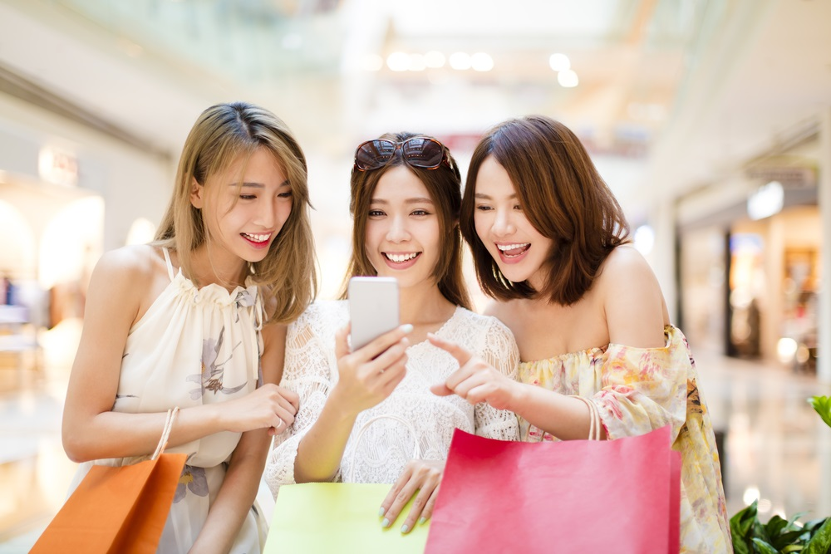 In recent years, with the gradual rise of the "female economy", the topic of women has become more and more intense, and in 2021, fueled by variety shows and TV dramas, this trend will enter a blowout period. Because men and women have different ways of behaviour, it is necessary for brands to formulate different sales strategies and buying processes according to women's consumption habits in the marketing process.

Women are now the key decision-makers when it comes to buying. There are companies that think they're marketing to women, but they really don't realise that women have a separate language and a separate way of being. Women are the primary decision-makers for consumer goods in 85% of households. Women make 75% of decisions about buying new homes, and 81% of the decisions about groceries. They influence at least 80% of all household spending.
A group of 30+ female artists set off a discussion about the living conditions of women in society, and the number of Weibo topics reached a great number of 46.3 billion. Then, the TV series "Thirty Only" revealed various practical issues such as contemporary women's lives and careers, and the reading number of Weibo topics reached 26.58 billion. For example, the explosion of female-themed works has naturally spread to the marketing circle, and the "female economy" has become a phenomenon of slashing the screen.
Establishing a close relationship with female customers
All marketing experts should consider whether their approach is truly inclusive of women and the way they think. This is not simply a big business issue; this applies to your small enterprise and how you talk to your customers. Every place women go, they make connections. Rising female consumer power is changing the way that some businesses design, make and market products.
Understand their behaviour
Women, as consumers, are clearly not a homogenous group that behave and act in a predictable way. A brand being patronising, smug or insincere will not get you more sales. Women will spend more with a brand that 'gets it' without trying too hard.
As the social awareness and economic status of female groups increase, they are more pursuing the satisfaction of their own emotions and values, reflecting on the brand choice, which is more inclined to resonate with their own inner brands. Therefore, the brand can better grasp the resonance point and obtain its sense of ownership and recognition of the brand by delivering the concepts and propositions that are consistent with consumers.
In a consumer environment where product homogeneity and brand explosions are becoming more and more serious, people will emphasize rationality when they consume, but it is actually difficult to do so. Therefore, the symbolic meaning brought by the sense of identity has a huge influence on consumer decision-making.
Multi-matrix builds clear attitude contacts and enhances influence through KOL
In addition to content creation, brands should maximize the use of the attributes of various social platforms, create multiple marketing touchpoints, convey the brand's attitude and value proposition, cover more user groups in the circle, and continuously strengthen the brand's awareness in the minds of users. For example, taking advantage of the huge exposure of the topic list on Weibo, publishing highly discussable topics, promoting UGC content production. Connecting different circles of KOLs to speak for women groups, and leverage the influence in various verticals, the brands are able to expand their influence through emerging short-video sharing platform and engage with female users.