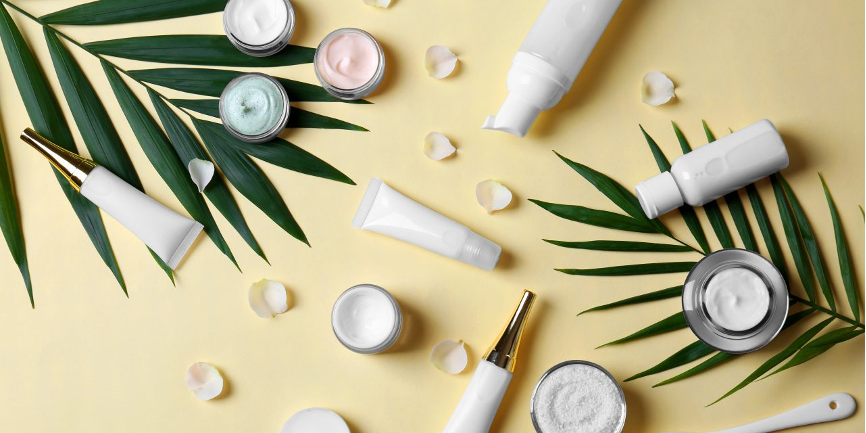 Chinese beauty consumers are among the most digitally savvy in the world, meaning that a strong digital strategy is crucial for beauty brands looking to find success in the world's second-largest economy. Explore marketing strategies below to tap into this profitable niche in 2021 while there are still a lot of us working from home and care about skincare more than any others.
How should beauty brands think about Tmall's role in their overall China strategy?
Alibaba's Tmall is China's leading online commerce destination for beauty. However, it is critical for brands to not just think of Tmall as a sales channel. Tmall touches all parts of the customer journey, from awareness and interest to purchase and loyalty. Activating on Tmall across all of these customer touchpoints is required to capture mind and wallet share. Beyond product, pricing and service strategy, success on the platform requires a content strategy, an influencer strategy and, most importantly, an ongoing media and China marketing strategy.
The marketing channel best for Search Engine Optimisation?
Chinese eCommerce websites such as Taobao, Tmall are where the consumers go researching products and pricing and these are often their first step, particularly if they already have an idea of what they are looking for. However, Chinese consumers are heavily influenced by key opinion leaders, from big KOL like Austin Li to micro-influencers that might have less than 5,000 followers but are still considered trusted voices.
Social channels with robust influencer ecosystems, including platforms like Xiaohongshu and Weibo, are vital for product and brand discovery and as traffic drivers to Tmall. Directly connecting the media and content investments on these channels to Tmall is critical to driving consumers further down the funnel and capturing conversions.
What are some notable beauty trends in China, and how has Covid-19 impacted the beauty market?
Beauty has weathered the Covid-19 period surprisingly well compared to other discretionary-spend categories. Beauty is a form of wellness and self-care that has become a priority for post-lockdown consumers. In many ways, people have continued to be at-home consumers post-Covid. Brands that have been able to position their products to aid customers in their new realities (e.g. by combating mask acne) are finding resonance.
Lipstick continues to be a growth category, but cosmetics as a whole took a hit during the lockdown and as mandated mask-wearing became the reality. The skincare category as a whole, including face masks, toners and moisturizers, grew during the lockdown. Even before Covid, serums were already the key growth category in skincare. They skyrocketed during the lockdown, with sales from the brands we track in our Beauty Digital IQ Index up 88% in Q1 compared to the same period last year.
Why is China becoming the next market leader for anti-pollution beauty products?
As air pollution continues to be a major concern in China, consumers are demanding protective skincare products. More than half of Chinese consumers wanted "to learn more about how to protect themselves from pollution" in 2016, according to a report by Mintel, a UK-based market research firm. The research also shows that 45% believe pollution to be a major factor in their skin problems.
Air pollution can be very damaging to the skin. It causes irritation, uneven skin tone, premature ageing and even cancer. Therefore, anti-pollution ingredients are especially attractive to young urban professionals who are more environmentally conscious than previous generations and willing to invest in high-quality cosmetics products to look healthier and younger for longer.
In China, around 30% of women had bought skincare products with an anti-pollution claim and approximately 40% would be interested in sampling these items.
Why do brands need to build a community on WeChat?
WeChat is the most powerful social media in China, with more than 1 billion user accounts and 800 million monthly active users.
Wechat was originally a messaging app (just like Whatsapp) but then has developed a suite of various functions such as Moment (a newsfeed feature similar to Facebook's), digital payment (Wechat pay), Wechat stores for e-commerce and is connected to a wide range of 3rd parties, enabling users to perform multiple daily activities without leaving the app, such as buying movie tickets, ordering food or topping up mobile phones.
Despite diverse functionalities, Wechat's core value lies in its "close-knit network" nature. You are only friends on Wechat when you know each other or have met at least once. That means Wechat communities are trustful and thus influential when it comes to advising, product review, usage tips or brands comparison.
For brands, having an official account is the first step as an important part of their China marketing strategy. WeChat allows brands to push information to their followers in a personal way just as friends message each other as well as enables followers to inbox brands directly if they have any concern. Therefore, WeChat is the best platform to engage and nurture customers' interest as well as collect personal feedback from them.