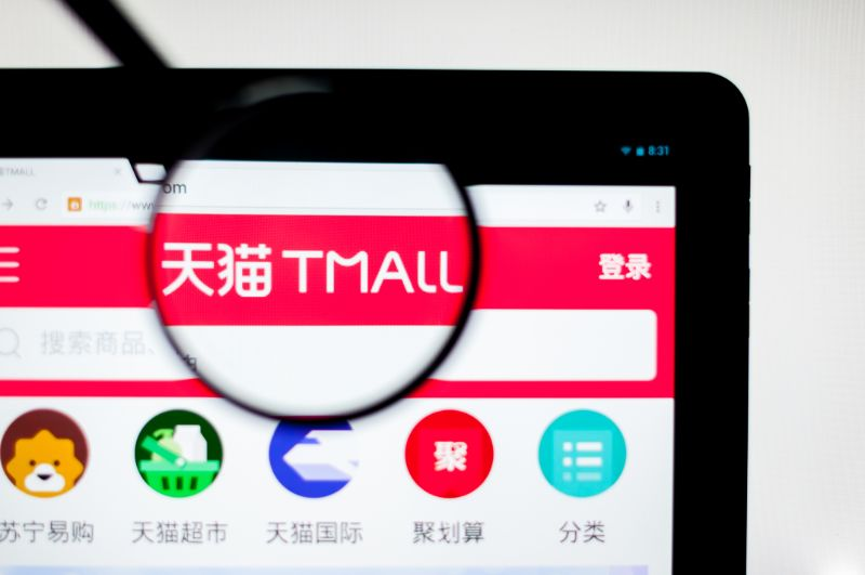 What is Tmall.com?
Tmall.com is an eCommerce platform owned by Alibaba Group in Hangzhou. It started as Taobao Mall and a premium alternative to Taobao.com.
For the record, Taobao.com is also owned by Alibaba.com, and by far the largest eCommerce platform in the country.
What is Tmall Global?
I heard about Tmall Global for the first time in 2015. Two friends from my home country, Sweden, had exported food products for a couple of years, to wholesalers in Zhengzhou.
Now, they had launched a store on Tmall Global, allowing them to sell products from their warehouse in Sweden – directly to consumers in China.
What is the difference between Tmall and Tmall Global?
Tmall Global doesn't require that you set up a Chinese company or bank account. This was mandatory if you wanted to sell anything to Chinese consumers before Tmall Global was opened.
Besides, you don't need to keep the products in China.
Tmall.com is opened to foreign-invested businesses. That said, you do need to register a company in China, and set up a local bank account – a process that can easily take 4 to 8 months.
Who can sell on Tmall Global?
The short answer is no. Tmall Global sets the bar high, and the approval process takes 4 to 8 weeks. Assuming you meet some of the following criteria:
1. You must prove that you own the brand (trademark) or have a license from the brand owner
2. You need a logistics plan
3. You need "sufficient assets"
4. Prepare documentation and proof that the products comply with Chinese product regulations (i.e., CCC or CIQ). Click here for a complete list of documents.
Read these articles to learn more about product certification in China:
Products That Need CCC Certification in China: A Complete Guide (Link)
CIQ – China Inspection and Quarantine: The Definitive Guide (Link)
The requirements differ depending on the type of store you intend to open. At the time of writing, you have these alternatives:
Flagship Store (Brand owners only)
Flagship Store (Marketplace)
Authorized Store (Requires authorization from brand owner)
Speciality Store
In short, Tmall Global is all about selling authentic, high quality, brand name goods. This is also what China wants right now.
What products can you sell on Tmall?
Tmall.com is strictly B2C, so everything that falls into the B2B category goes away. Tmall Global is hosted on a Hong Kong domain, Tmall.hk.
For example, you can sell products in the following categories:
Skincare
Cosmetics
Beauty tools
Supplements
Beverages
Baby food
Babycare
Baby clothes
Toys
Apparel
Watches
Jewellery
Lingerie
Household appliances
Kitchen utensils
How much does it cost to set up a Tmall store?
Before you can open the store, you need to pay a US$25,000 security deposit. Notice that this is not a fee, but a deposit. The money will be refunded if you decide to close the store.
Tmall may also deduct from the security deposit, to compensate customers.
Yearly Fee
Tmall charges a fixed yearly fee, based on the product category you want to sell in. Most categories cost $5,000 to $10,000 per year. A complete overview is provided on this page.
If you want to sell in multiple categories, you don't need to pay more than one category fee. However, you will pay the highest amount. For example, if Category A is $5,000, and Category B is $10,000, you will pay a total yearly fee of $10,000.In addition to the yearly fee, Tmall is also charging a commission based on the order value.
It's calculated as follows:
Tmall Commission Fee = XX% x (Product Price + Freight Cost)
The commission depends on the product category and normally varies between 2 to 4%.
Shipping & Fulfillment
When selling on Tmall.com, you must both have a Chinese business license and the product stock within the country.
That is, however, not the case when it comes to Tmall Global, as you are allowed to sell products from your current base. This will, of course, result in longer delivery times but is still an excellent way to test the Chinese eCommerce market. Keep in mind that Chinese shoppers are not that sensitive to long delivery times, as overseas products have long considered being more valuable.
How do you get paid when selling on Tmall Global?
You get paid via Alipay, which is Alibaba's (the owner of Tmall) own payment processor. As such, you don't need to set up your payment gateway.
Tmall shoppers can easily pay for the products using their UnionPay cards, or even cash on delivery (which is very popular in Mainland China) – while Alipay takes care of the rest.
And the beauty of this is that you don't even need a Chinese bank account (not that you could get one without a Chinese company anyway).
Instead, Alipay transfers the funds directly to your local bank account. This might not sound like much, but given that China still implements strict capital controls, it's what makes Tmall truly unique. Just remember to check if your bank is Alipay compatible. If not, you need to look for a local bank that is.