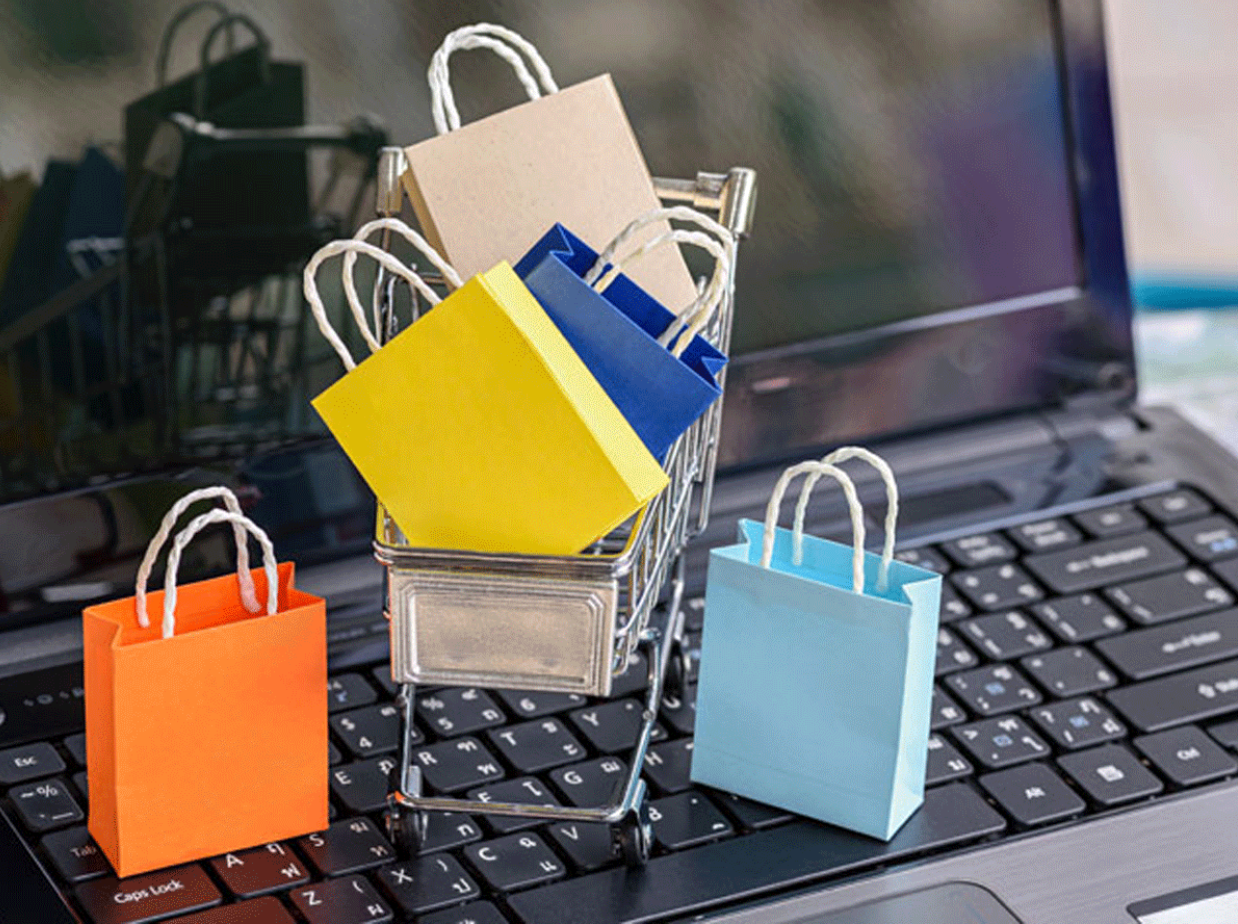 Sourcing products from China is an attractive opportunity for shop owners around the world. However, if you are new to the Chinese market, if you are not in the country, or don't have any trustworthy contacts in your business yet, purchasing goods from China can be risky.
However, with the right tactics, the basics of which you have learned in this article, you will become a China sourcing pro in no time. In this article, you will learn about few key takeaways to double up your retail sales as we move from Brick-and-mortar business to Click-and-mortar Business
Why Sourcing Products from China?
In the past, China was often referred to as the "world factory". China exported fashion, shoes, electronics, and more at an attractive value for money. In fact, "Made in China 2025" (中国制造2025) is China's new export strategy issued in 2015. It aims to produce higher-value products and services. The Middle Kingdom hopes to gain more independence from foreign suppliers and to become a more technology-intensive nation.With the growing ecommerce economy in China and an emerging middle class, the Middle Kingdom is ready to tackle the US. With 24%, the US is currently the largest economy in the world (by GDP), while China takes second place with 16%.
While imports to China via cross-border ecommerce are growing, exports from China to the world are also gaining relevance. All the more so, in the face of China's expansion with the New Silk Road. Today, most factories in the world are located in China. And depending on what they produce, they may also be the best in their field.
Types of Popular Goods for Sourcing


In the 21st century, China is the largest exporting nation in the world. This is largely due to the fact that the Middle Kingdom specializes in various sought-after product categories. No other country matches China's product availability and production capacity. There is simply a large number of affordable labor in the Middle Kingdom.
The following categories are China's strong suit:
Electric Machinery: China exported 713 billion USD worth of machinery, electrical and electronic products in 2019

Clothing: largest textile industry in the world with more than 100,000 garment factories

Bags & Accessories: The export value in this segment is expected to reach 44 million USD in 2020 with an annual growth rate of almost 12%

Automobile Parts: China's Hubei province (center of the Coronavirus outbreak) is a major hub for the production of vehicle parts

Furniture & Lightning: China's exports in this segment exceeded 100 billion USD in 2019
The epicenter of manufacturing in Asia is Shenzhen. It is a growing hub due to its location and abundance of high-quality and reliable Chinese manufacturers and service providers.
How to source a good and affordable product from China?
Sourcing products from China is a great opportunity for online or physical retail businesses, to find attractive consumer goods for their target customers. Today, China can provide more than just cheap clothes and counterfeit brands. Many reliable factories produce high-quality products at an affordable price.
When you sell products, whether it's for your online business, retail store, or Amazon store, you have various options to serve your customers.
In some cases, you may not even deal with the product itself. However, it is imperative that you know your suppliers well to ensure that they deliver a reliable quality within the agreed timeline. Let's look at the different options:
Dropshipping: You promote your products on social media and ecommerce platforms. When a customer buys these products, a third-party vendor ships them directly to the buyer. You don't deal with the product (e.g. storage) and logistics. The customer pays you directly and you pay the third-party vendor.

Reselling: You buy products in bulk (or individually) and resell them to your customers. You are responsible for the whole logistics process, including storage and shipping.

White Labeling: You rebrand an existing generic product, which is produced in serial by a manufacturer. To your customer, it will appear as if your company had created this product.

Create your own product: You have more flexibility and control. But this process is time-intense and has many pitfalls along the way.
First, let's take a look at finding a dropshipping supplier. For this, AliExpress, DHgate, and TomTop are popular platforms. They connect international buyers to SMEs in China.
If you decide to resell a product or white label it, search for the desired item online. For this, popular online platforms are Alibaba, Global Sources, and Made in China. Do you speak Chinese? Then, take a look at 1688. Alternatively, you can also attend trade shows and exhibitions in the country.
Once you have found a product that you like, get in touch with the vendor. Negotiate the terms and conditions with the manufacturer directly. If you can, run a smaller test order first. This will also help you to determine whether the vendor is legitimate and reliable.
When it comes to creating your own product, the process is quite time-consuming but it definitely worth your hustle. We have put together the 5 steps for you to take manufacturing in China into your own hands:
Product Development

Finding Reliable Partners

Negotiation

Production Process

Logistics & Payment
Let's look at each step for creating and sourcing products in more detail.
1. Product Development

Before you start driving, it's a good idea to look at the map and know the destination. The same is true for sourcing. If you don't know what you want, how high (or low) your budget is when you need the items, and how many…how can potential suppliers?
Put together the specifications, maybe discuss them with your team, and write them down. They should include:
Quality including raw materials

Budget including fulfilment cost (logistics, bank fees, etc.)

Quantity: request several quantities to compare prices

Lead time including transportation

Photos or videos as a reference (e.g. from a similar product that you saw online)

Certification: check if the country where you sell the products requires certain certifications, e.g. CE in Europe or FDA in the US
Keep in mind that when working with Chinese suppliers, the payment terms are typically 100% prepayment.
Also, remember to make sure that you have the copyright to create a certain product. For example, if you wanted to produce Barbie bed sheets, you would need the respective license rights in the distribution countries.
Another tip we would like to share is to consider if you can simplify your product without giving in to its quality or value. If you are producing a bag, maybe not all the handles or zippers are necessary? It goes without saying that a simpler product is simpler to produce and has fewer risks for error.
2. Finding Reliable Partners

This may be the most challenging task. Especially, if you don't speak Chinese. But more and more factory managers and agents are learning English to do business with their international clients.
Besides the well-known online platforms, consider the following options to find reliable manufacturers for your products in China:
Attend trade shows and exhibitions in China

Collaborate with a sourcing agent or trading company (commission-based or flat fee)
To verify suppliers, make sure to get factory photos, certifications, and recommendations from previous clients. Review their business license and make sure you can do business with them legally. This includes payment terms, contracts, and the place of jurisdiction for legal disputes. If you are in the country, make sure to go to the factory and see for yourself.
Open and honest communication is important so that both parties are satisfied. But keep in mind that doing business in China may be different from what you are used to. Building a positive face-to-face relationship with your business partner is the key ingredient to a successful partnership in China.
Once you find suitable potential suppliers in China, send them the product specifications to check if they can produce the products according to your needs.
3. Negotiation

Bargaining about the price, quality, quantity, and delivery time is normal in China. Most manufacturers in China require a rather high minimum order quantity (MOQ). The higher the order quantity, the better the price.
Keep in mind to be respectful and reasonable. You can't get the best product at the cheapest price within the shortest time. "You get what you pay for" is universally true.
4. Production Process

Once you have found a supplier, the sampling process is rather simple and straightforward. It is also rather inexpensive and we highly recommend you do not skip this part.
You can go back and forth in the sampling process until you are satisfied with the result. Normally, the sampling cost will be deducted when you place a bulk order. You only pay the sampling cost if you decide not to go ahead with an order.
Next is the green light for production. Ask for regular updates and photos to avoid any production downtime due to a lack of communication.
Keep in mind that during Chinese public holidays (Chinese New Year being the biggest festivity in January/February), factories typically close for a longer period of time.
Now that your products have been produced, they are inspected by a manager of the factory, to ensure uniform quality and that everything is in order. Next, your items are ready for shipment.
5. Logistics & Payment

There are several forwarding types from China. The most common ones are:
EXW (ex works): this means you have to organize transportation from the location of the factory to the final destination. But you also have full control over this process.

DDP (delivered duty paid): the seller pays and arranges transportation to the final destination (including customs). This option is more expensive and you have less control.
A freight forwarder (a middleman between the shippers and the carriers) can help you with this process. Transportation by air is faster and more expensive while shipping by sea is slower but cheaper.
Whether you're a startup or an established business, you can also save time and energy by working with a third-party logistics provider (3PL), who takes care of the whole fulfilment process for you.
Customs is a whole topic in itself. It includes the declaration, cost, and time period to process. If you don't know exactly what and how to label your goods, they may get stuck in customs for a long time. Make sure to correctly and fully declare the export and import country, the type of goods, the value, and the quantity. Oftentimes, you also need to state the cost of shipping and insurance.
Payment and bank fees can also be complex. Make sure to clarify with your bank beforehand if and how they can transfer payments to China. Some manufacturers have subsidiaries in Hong Kong or Taiwan which can make it easier to transfer the payment from Europe or the US.
After you receive the goods, do a quality check immediately as claims typically are only processed within a short period of time.