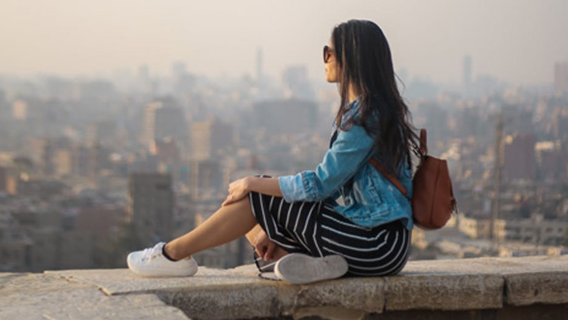 "Among every 5 pounds in sales, 1 pound is contributed by Chinese. In recent years, Harrods, a British department store in London, has been making great efforts to study Chinese consumers.

2 weeks before the Chinese New Year, the entire retail industry in London was tense. Calligraphy, paper-cutting, and the appearance of piglets have all been stabilized in the store, and Ali pay and We Chat are unimpeded.
The largest watch store in the UK even knows how to tell stories on Chinese social media to break into the inside of big customers.
The British media continues to ask themselves: Can the Chinese elements really impress them? Should we add the Chinese authentic into British culture?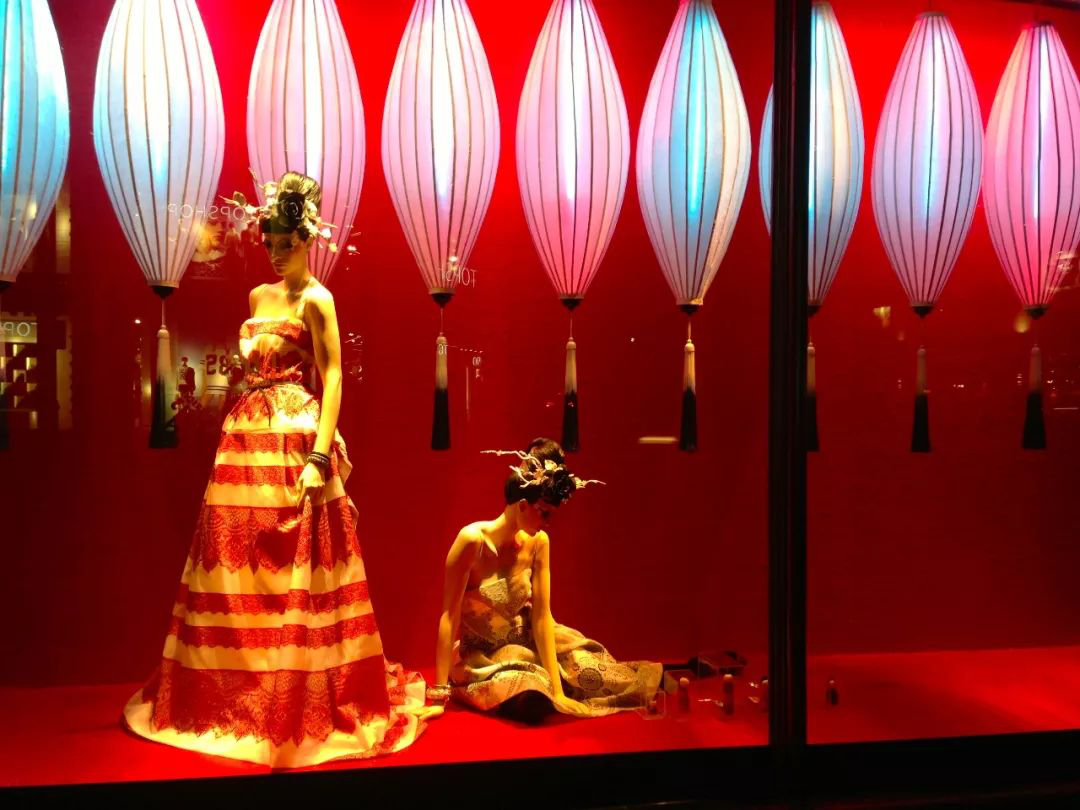 As Chinese people revel in the New Year, the world's top five luxury goods groups have issued financial reports, the industry is filled with a happy atmosphere. LVMH, Richemont, Kaiyun, Swatch and Hermes are all trumpeting China in their earnings reports without exception.

Even Tiffany, whose data is inferior, has made money from the Chinese pockets The boss is not satisfied with many markets, except for mainland China, which he describes as "strong". Tiffany offers an interesting perspective. The majority of the company's business comes from jewelry, which means that it is a "Chinese woman" that holds up Tiffany's performance.
In December of last year, Vipshop had a report saying that 70% of the Chinese family's economic power is in the hands of women. They direct the family members' lives and are attached to their families, they have authority at home- winning Chinese women, then your company will have a bright future.
In China, there are hundreds of millions of female buyers, and the purchase power in their hands can be large or small. A high-end lady like Dong Mingzhu, make a bet, the lowest spend is 1 billion, but unfortunately there are less people like her. And the largest number of Taki female consumers, the strength of which still needs to be developed.
Only the "middle-class women" are the stars of the era of spending, they are the creators of the world's beautiful and economic prosperity.
As for "middle class", different disciplines have different definitions. Vipshop and iResearch have just published a "Consumptive report of China's middle class women " (hereinafter referred to as "Report"), which is different from first- and second-tier cities and small cities. Single women in first-tier cities have an annual income of more than 180,000, and married women are measured by family units, with a total income of more than 350,000.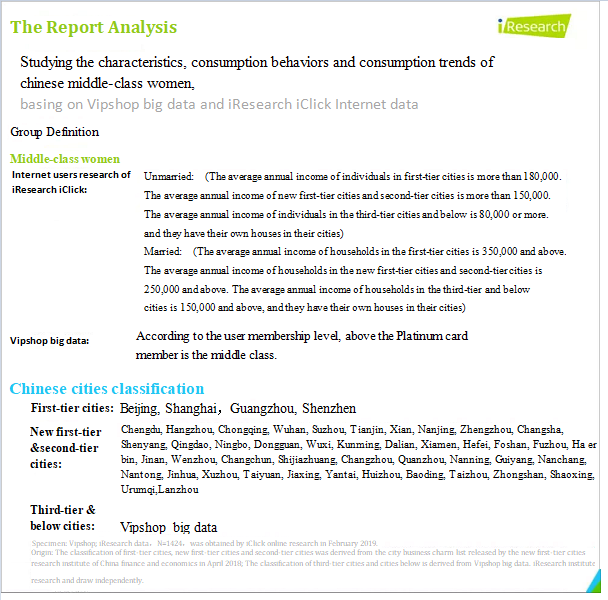 In smaller cities, the standards are correspondingly lower. According to this indicator, the number of middle-class women in China is currently 77.46 million, accounting for 11.3% of the total number of women.
Almost one in ten women appears like an opinion leader who loves to buy, will buy, and know more. She puts her life into what she wants.
Encouraging boudoir honey to buy the same, transforming the unskilled husband into the male, the old man's eating and wearing, have been replaced as a brand as"I don't tell her the average person".
01-Fast fashion fades, ingredients party rises
Fast fashion brand H&M has been playing a marketing game for more than ten years, which is to share with big brands. Kenzo, Karl Lagerfeld and H&M have all signed the name.
Before the release in November every year, there will be a long queue in front of the stores designated by H&M. Some fashion experts will pitch tents in front of the stores one day in advance for fear of being unable to get hold of them.
In 2015, H&M co-branded Balmain. Although the Kardashian sisters tried to wear the goods personally, the response in China was relatively flat. In the following years, the heat continued to decline.
Chinese middle-class women have already developed a pair of eagle eyes, they no longer think that grab this joint name is to spend money on H&M to buy Balmain.
On social media, they expressed their views: fast fashion fabrics are not good, workmanship is also mechanized and mass production is only for speed, and there is nothing remarkable about co-branding with big brands. Isn't the comparison between seller show and buyer show funny enough?
At the beginning of 2019, Vipshop invited several old users to talk about shopping in Jiangsu Yangzhou. They are civil servants, radio anchors and bosses of real estate companies. They sweep goods at Vipshop every year and are very high-ranking members.
Place an order just because an item of clothing "looks good," buy a fast fashion item that's not too expensive, wear it for a year, and throw it away... Several women in Yangzhou shook their heads at this kind of spending concept and said that they are only so ignorant of the girlhood. However, now they are filled with shopping experience and lessons, and they can get their hands on it if it has a real price.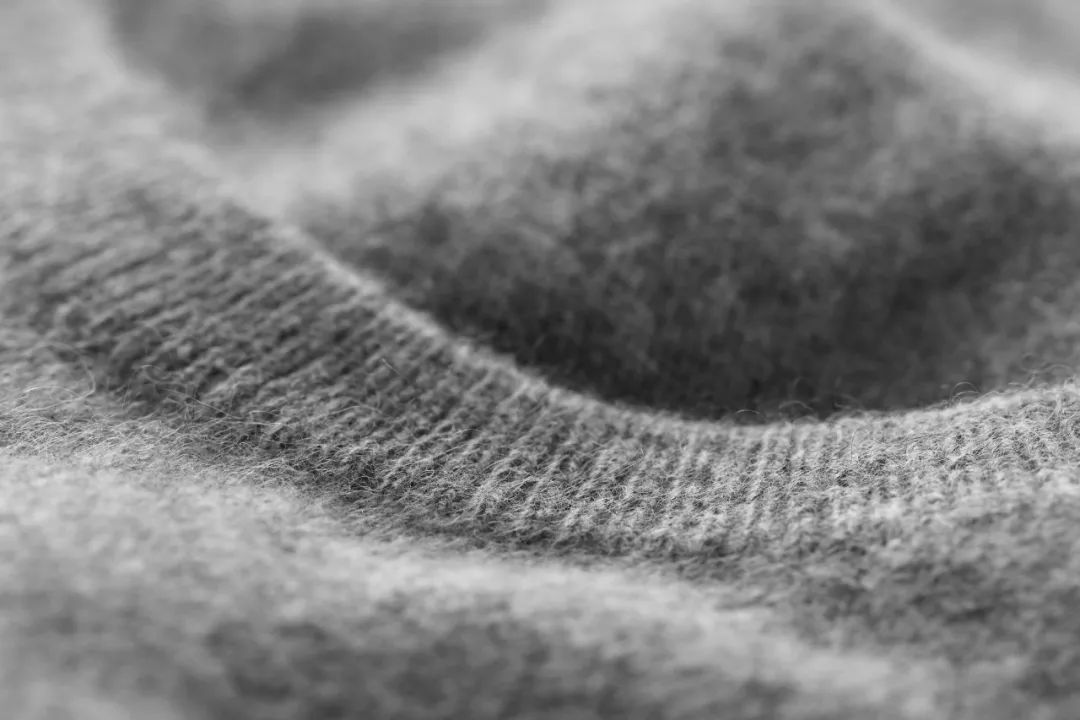 "I care very much about what the garment is made of, and I will look at the material composition table," said one of the ladies. This quickly evoked the resonance of several other people, all of whom have the habit of checking the label of clothing.It is a principle of non-black and white whether it is 100% wool or polyester fiber.
Another woman said that she had been looking at a summer dress for five or six hundred yuan. After discovering that it was polyester fiber material, she decisively placed an order to buy another silk and cotton skirt what spent her almost a thousand dollars.
This law is also found in the "Report". Middle-class women today, whether she lives in a second-tier city or a small city, they value product quality, and up to 46.3% of middle-class women put "quality"on the top.
In recent years, they have become more and more interested in cashmere.In addition to "the material is good or bad" of cashmere, they still care about comfort and whether the cashmere can express their own personality.
Vipshop data confirms this point. The frequency of buying cashmere by middle-class women is increasing rapidly. In 2018, the unit price of cashmere sweaters sold at Vipshop increased by 18.7%.
Young middle-class women in Shanghai are also impressive. A post-90s girl who has European study experience is interested in cosmetics. Many European niche skin care products have been touted by the purchase to become net red, which will not affect her.
After trying all kinds of cosmetics from cheap to luxurious , she rarely buys a complete set of products in one brand, but is good at collecting the most powerful items of each brand. She is familiar with the classification of cosmetics in Japanese, Korean, and European and American styles.
"The classic skin care products like SKII, Estee Lauder's small brown bottle, they may not go wrong, I will stock them up when there is a discount on the Internet."
02-An unalterable principle to pamper yourself
Gwen Kay, a professor of history at the American State University, wrote a book, "Dying to Be Beautiful: The Fight for Safe Cosmetics", which is about the history of cosmetics for hundreds of years. It reflects the crazy mentality of women who can die for beauty.
This rule has been around for a long time, Chinese middle-class women who already have enough to eat and drink, are spending more time and money on beauty.
When asked, how much money they are willing to spend on a beauty machine that can lift and shape their faces, women in Yangzhou gave the amazing psychological price of "20,000 yuan."
They explained that sculpting facial contours can make them more beautiful and younger. What else is there to be hesitant about? They also compared beauty instruments with medical treatments. Since someone is willing to go to Shanghai to do a line carving for thousands of yuan, why can't I invest 20,000 yuan in one time to buy a beauty instrument?
Vipshop has also found data changes. In 2018,t the sales of beauty machines in Ningbo tripled.
Women who are willing to pay 20,000 pieces for a beauty instrument will not be blind when they buy lipstick. They average 4 lipsticks per year. They each earn an average of four lipsticks a year.
The "Report" found that in the sixth-tier cities, the per-capita price and order volume of beauty makeup are higher than other line-level cities- space can not hinder women's love of beauty, since the cosmetics shop has not yet entered the sixth-tier city, then they can buy them online.
South Korea's LG cosmetics group's top brand "post" which is priced at Vipshop's platform even higher than Estee Lauder, is now doing best in third-tier cities in China.
Compared with small cities, middle-class women in Shanghai have a faster pace of life, and working mothers are especially stressed. Working overtime on weekdays, taking children on weekends, they spend less time on shopping, online shopping has become a good way for them to reduce stress.
Vipshop invited a number of Shanghai platinum members to conduct interviews. A young mother who is engaged in financial work has two children. She said that when it comes to the day of payday and year-end bonus, she will shop online to buy a batch of things she likes.
Their online shopping experience has been so rich, and now they no longer buy a lot of cheap bargains, but special high quality, durable, design-like good things, they also wait until the promotion, but will not give up on quality.
Middle-class women's love for themselves makes the business full of hope, their spirit of inquiry is amazing, extending from themselves to a 360-degree lifestyle.
Whether it is the southeast coast or the northwest inland, it is not divided into several cities. The "Report" unexpectedly found that Guiyang is a place that is super-oriented for life,has won the top spot in the sales ranking of latex pillows and silk quilts in Thailand.
The women in Urumqi and Hohhot follow closely, and they are not general about home life.
The kitchen also has web celebrity.The price of cast iron pots far exceeds that of traditional kitchen utensils, but it not only creates extremely high sales in first- and second-tier cities, but also has the highest growth rate in fifth-tier cities.
03- Income increases by 20% per year
In 2013, Chinese aunts snapped up gold and shocked the international market. "The Wall Street Journal" even created a new word "Dama."
In the same year, China's aunt won a total victory in the confrontation with Wall Street predators. In the following years, there were wins and losses, and in short, the crown of "financial wealth" was worn.
Today, more than 70 million middle-class women in China use their daily influence on the entire consumer market, and their influence has gone abroad.
The "Report" pointed out that 40% of middle-class women's annual income increased by about 20%, income expectations are rising year by year, they always want better things.
As for the source of income, the occupations of first - and second-tier middle class women in China are usually professional and skilled, and nearly 30% of occupations are distributed among doctors and lawyers. The occupations of middle-class women in small towns are very wide, and the economic environment of each place is different.
In first- and second-tier cities, many young girls are fortunate enough to win high salaries in the workplace and they have already entered the ranks of the middle class.
In small cities, women typically wait until their 30, 40s and older to have a bigger spending budget.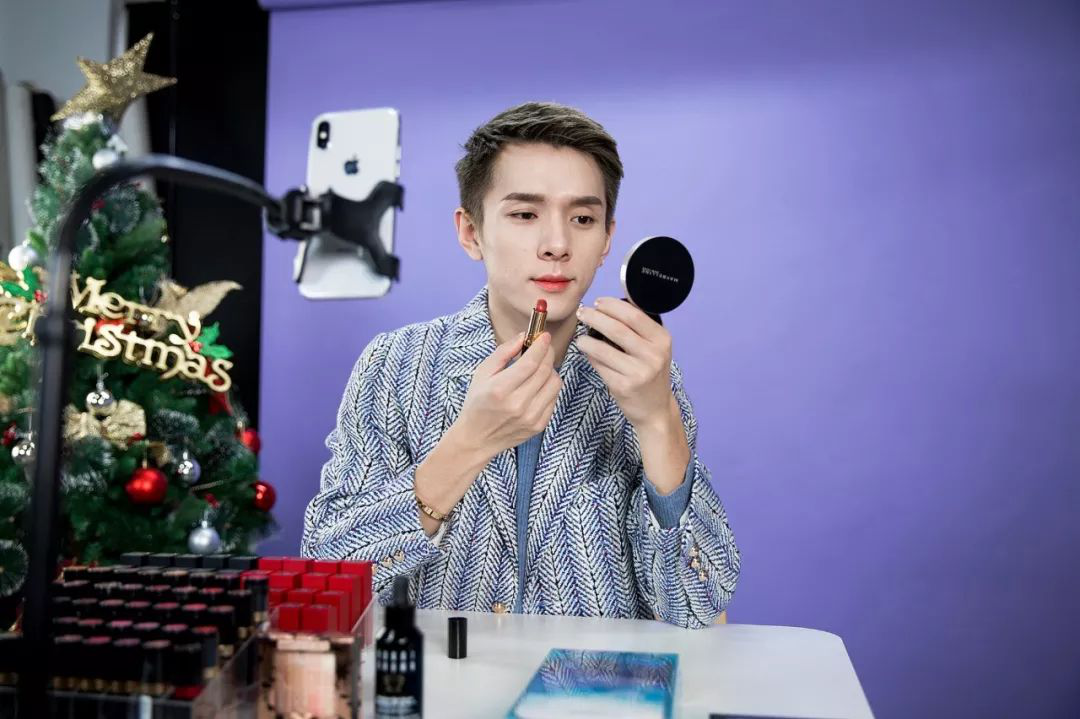 The salary income of civil servants and radio anchors in Yangzhou is not very high, but as local people, they often have more than one large-scale housing and no pressure on mortgages. As a whole, the family, together with the husband's income, rent, wealth management and other asset income, the middle-aged women who have mastered all of this are full of shopping on her plate.
In small cities, spending is part of social interaction, and friends like to follow each other and remind each other to avoid hitting shirts. They share the "link" as one of the bonds of friendship. When they travel far away, they can see a good brand. When they come back, they will introduce it to their girlfriends.
In the first-tier cities, middle-class women pay attention to fashion week and travel abroad frequently. When new products are on the shelves, they will instantly take them on.
They can boost the performance of an international jewelry company and also allow an industry to enter a stable and prosperous future.
Attachment: Chinese middle-class women consumption report in 2018
Five trends in Chinese middle-class women spending.
Perception: Concern most on both brand and price.
There is little difference in the proportion of people who tend to buy overseas brands in various cities, and there is little difference in the perception of big brands.
Channel: Information acquisition is fragmented, but the acquisition channel is fixed.
Information of shopping and brand comes from self-study, acquaintance recommendation or demonstration effect of higher income groups, so the price strategy of high-end brands is the easiest to hit the middle class. Therefore, brand sale is an important channel for middle-class women to accept brand cognition education.
Self-awareness: The self-awareness of middle-class women awakens, their spending is more independent and more pleasing to themselves.
Class: Shopping changes from useful to quality, and class recognition is strong.
Product demand is personalized, personalized, and emotional. There is a blue ocean in the upgrade of household spend.
Spirit: "Intangible spend" is heavily invested, and topics are more important than handbags.
Compared with the tangible spendof materials, middle-income women are increasingly investing in"intangible spend"such as education, tourism, and fitness.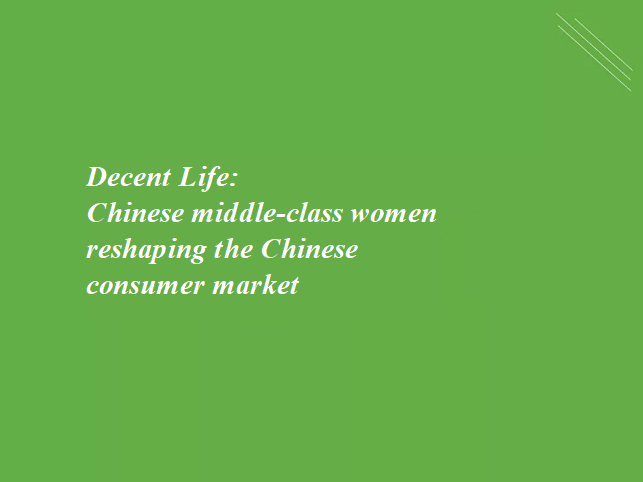 Characteristics and potential of the middle class
The young and enterprising middle class has a great influence on the Chinese consumer market
The middle-class is a group of people with stable income, who can promote domestic demand, and bring stable development and positive development to the whole society. From the perspective of China's overall social structure, the middle class will play an increasingly important role in Chinese society and economy with the future economic development and further changes in the urban and rural landscape.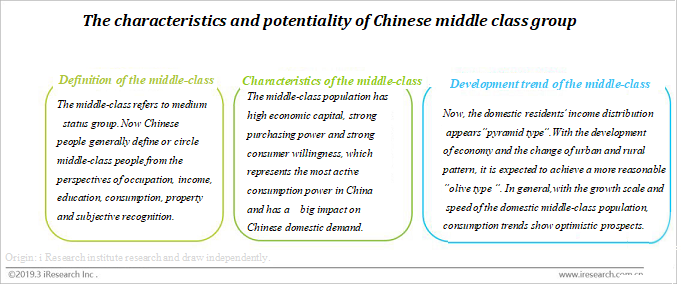 Group size of the middle-class women
More than 70million female middle-class are living at a higher income and living standard, leading the future consumer market.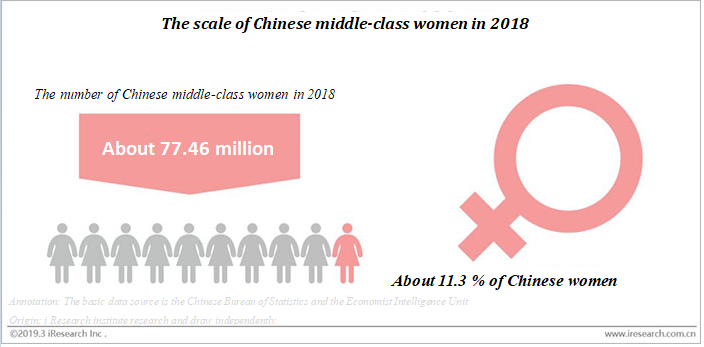 Characteristics of middle-class women
The age distribution of middle- and second-line middle-aged women is an inverted triangle, which is a gathering place for new middle-class people. The age distribution of the middle-aged women in small towns is olive-type, and middle-aged people are still the main group.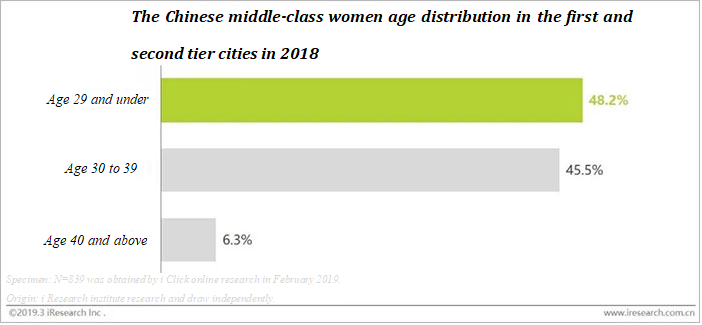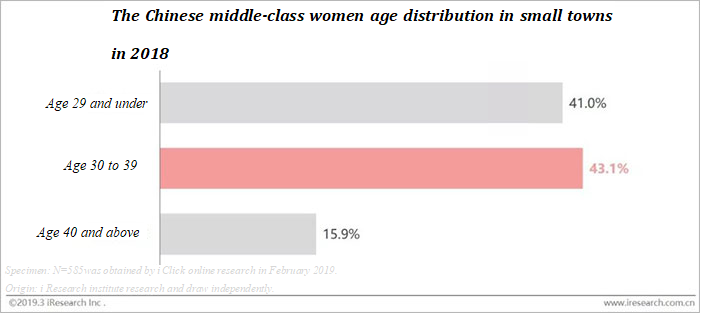 Income expectation
Outperform the market: 40% of middle-class women are earning an annual increase of about 20%.
At present, China's overall economic environment is stable and the trend is good. In terms of the middle-class female residents, income expectations are rising year by year, which directly driving middle-class women to pursue higher level spend and higher quality of life.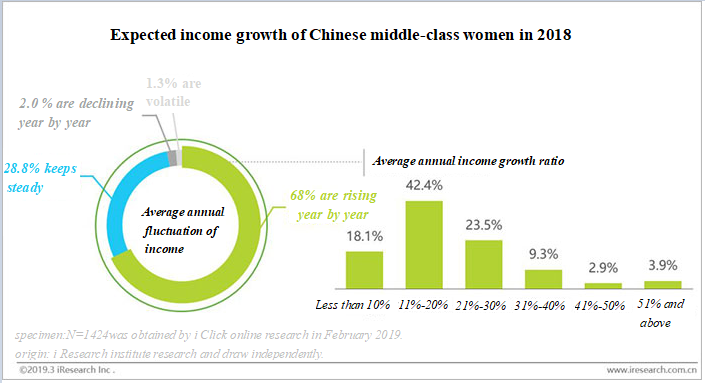 Life attitude
First- and second-tier middle-class women: an eager identity and an enterprising spirit to achieve a leap in class.
Middle-class women in small towns: lifestyle is advanced and aligned to the first-tier, but the circle is more solid.
With the accumulation of social experience and the exploration of life, middle-class women have a clearer understanding and positioning of their own lives, maintaining a high logic for the arrangement of existing life and the choice of future roads. Therefore, it is the basic ability of middle-class women to adhere to themselves in their attitudes towards life and to be comfortable in their daily lives.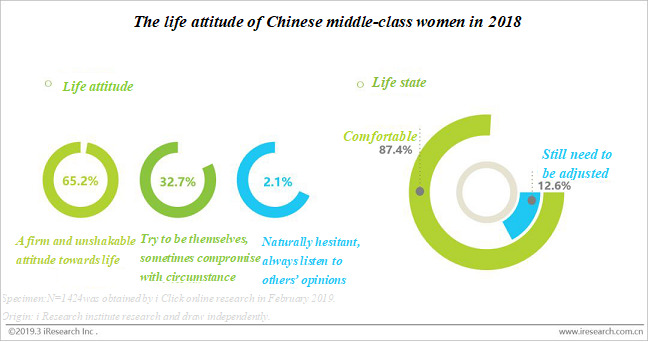 Spending ideas
Concern most on cost performance and quality when consuming, and then demand level.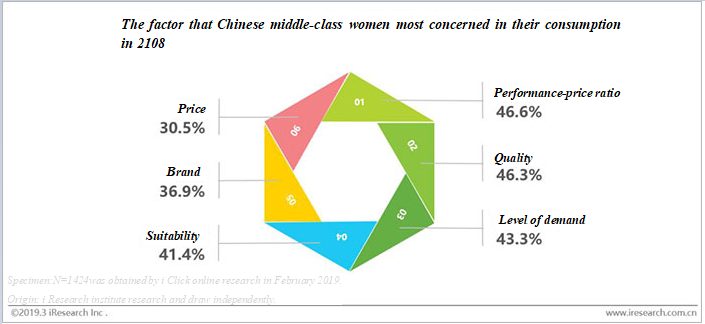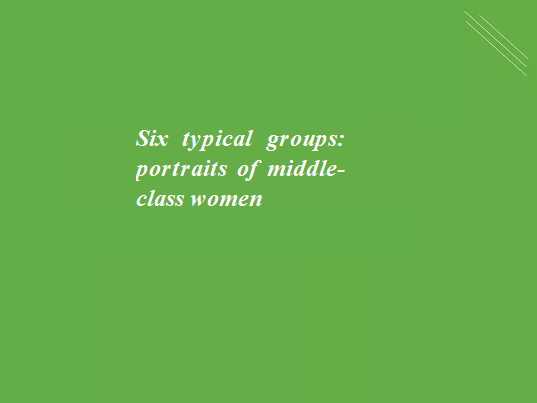 The Chinese middle-class women in first-tier and second-tier cities: a decent life that can't stop
Middle-class old mother - top anxiety patients, and keep a "plastic" friendship with the world.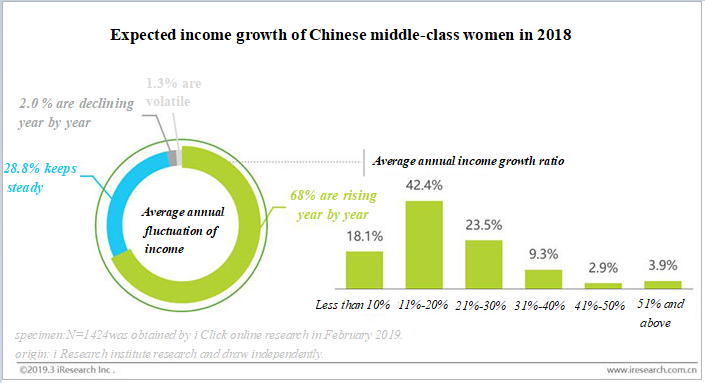 10% of "Ladies-on-spire" - whether they are unmarried or not married, they are self-maximizing.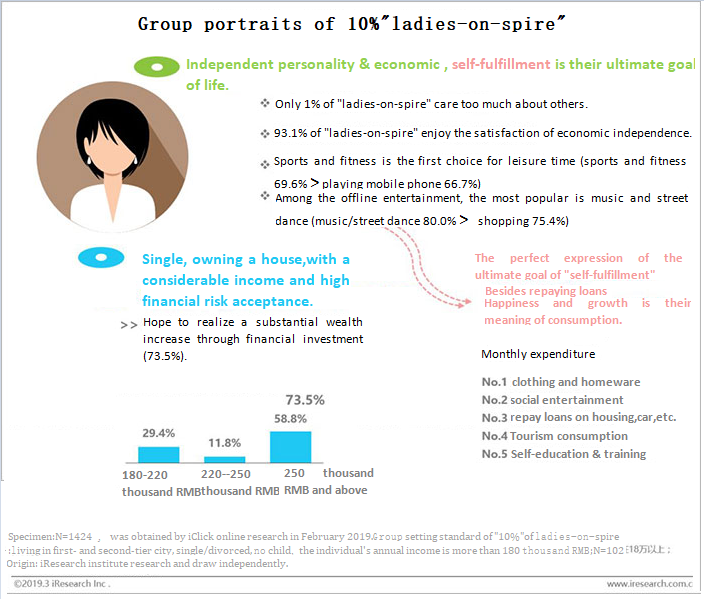 City ladies - delicate life, life winners in the circle of their friends.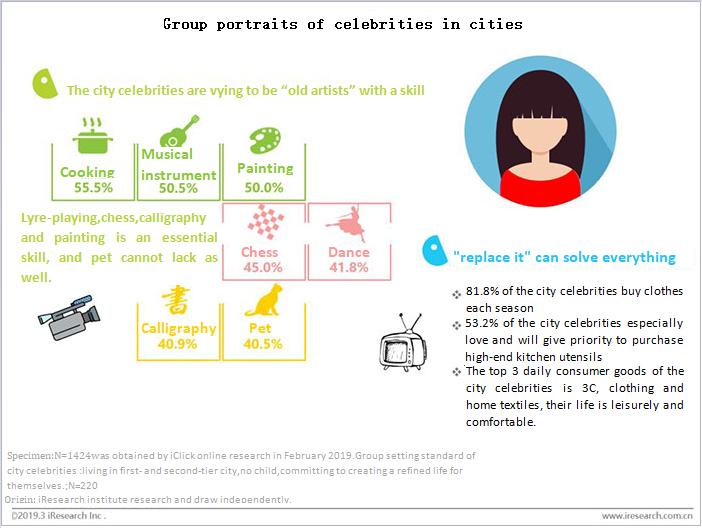 Middle-class in small town : the low-burden happy group
Square dancers - new-age disco enthusiasts, health experts with attitude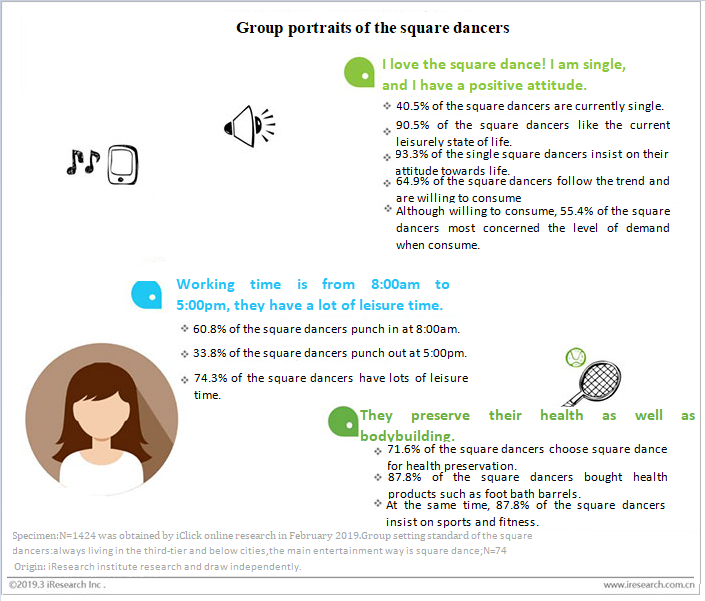 The post-90s hot moms-they follow with others before having a baby and self-awakening after having a baby.
KOL in the town can not affect the world, but can affect their entire circle of their friends.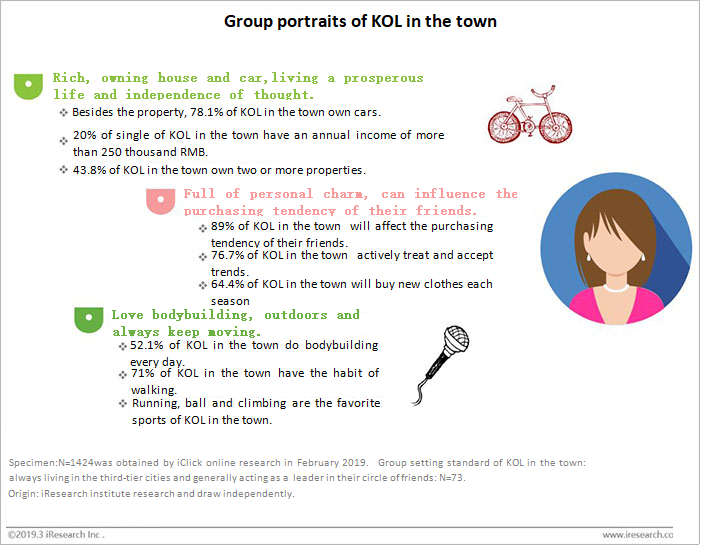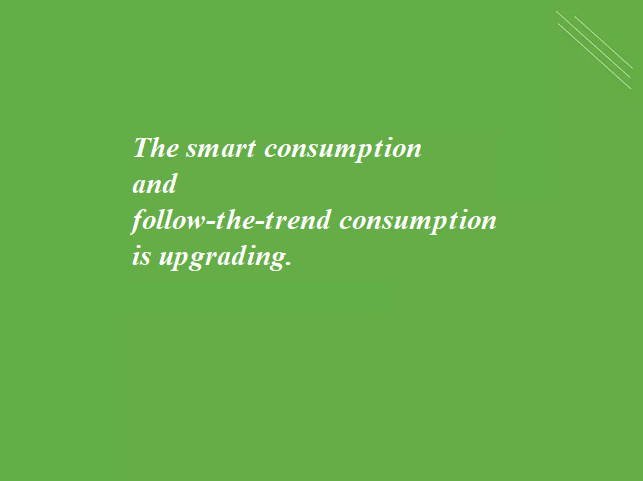 Spending characteristics of middle-class women: The upgrade of smart spending and follow-up spending.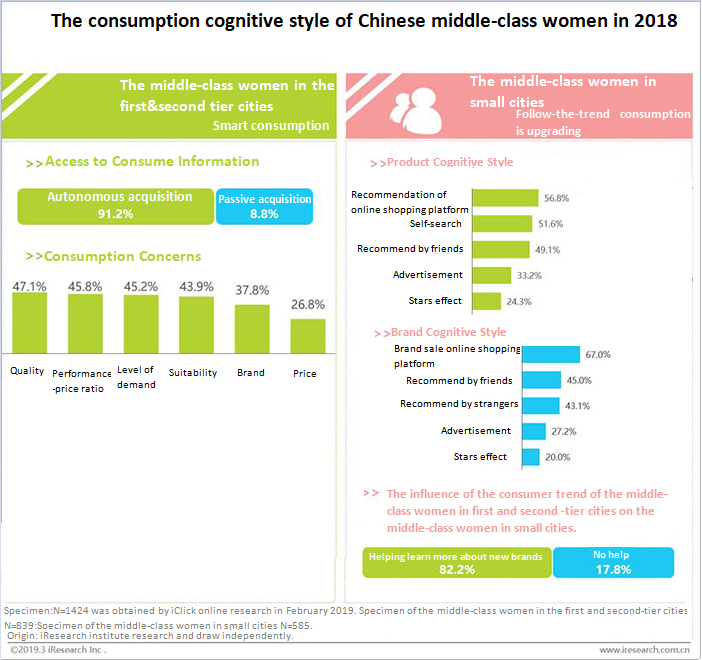 Four characteristics of the upgrade of follow-up spending.
The development of new demand: The popularity of cosmetics equipment.
The upgrade of old demand: The popularity of cashmere consumption .
The convergence of hard demand: "only brand"of maternal and child market.
Filing the Soft demand: Home is changed from random to exquisite.
The lipstick economy has broke out, the middle-class in small cities rely more on online channels.
Middle-class women each buy an average of 4 lipsticks per year, and sixth-tier cities have the highest order quantity per person on cosmetics products.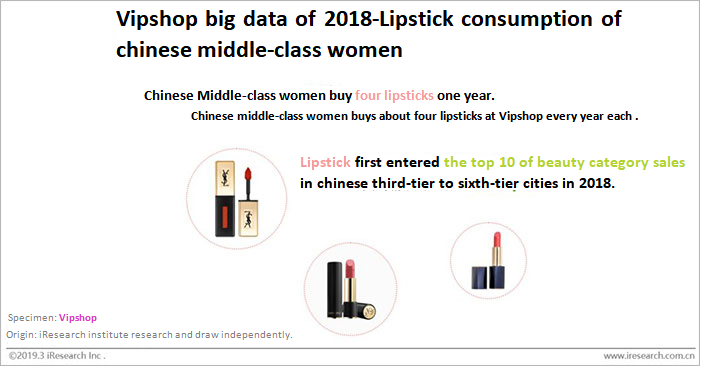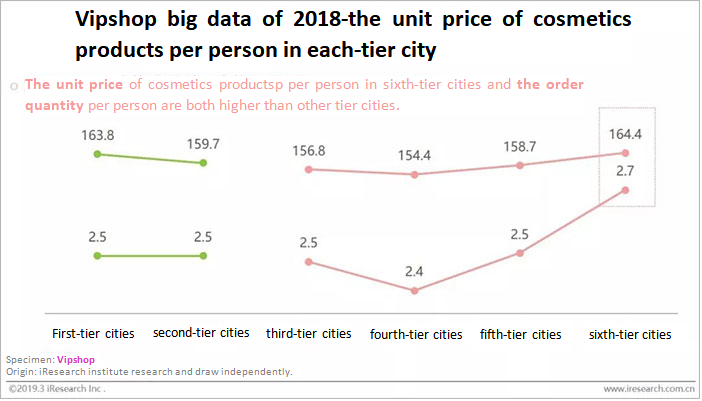 Lifting and sunscreen for comprehensive anti-aging, demand of beauty equipment are increasing.
Sunscreen products entered the top 10 of Vipshop's cosmetics products sales for the first time; Ningbo's cosmetics instrument sales have tripled.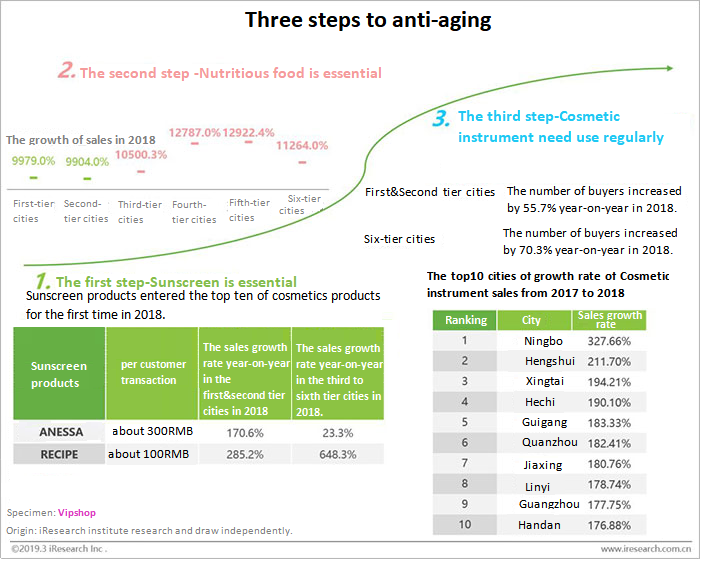 Require high level of clothing materials, cashmere consumption is booming.
we want both quality and comfort, self-personality is as same important. We want to be fashion with strong personality.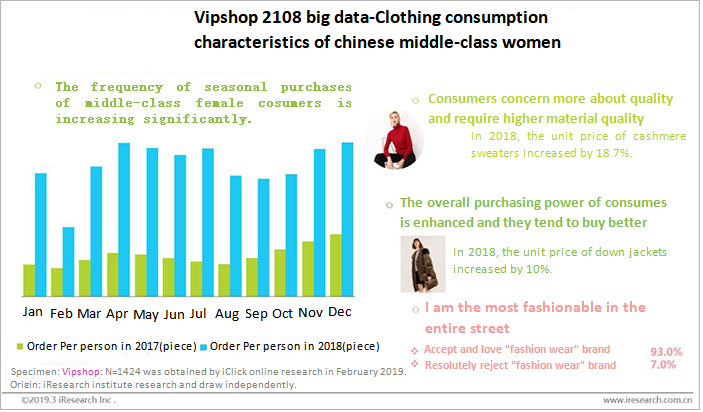 Bra consumption changes from pleasing others to pleasing themselves.
From focusing on shape to focusing on self-comfort, sales of steel free bras and beauty-back bras are surging.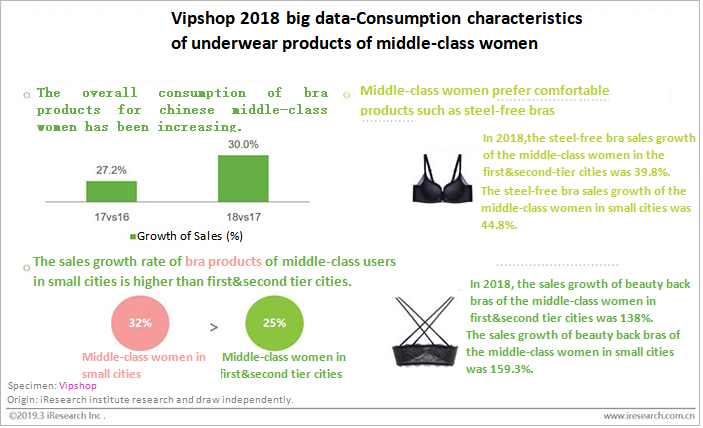 Overall Chinese middle-class women bra consumption, there are more A cups and less C cups.
Chengdu is famous for D cups, Shenzhen has more A cups.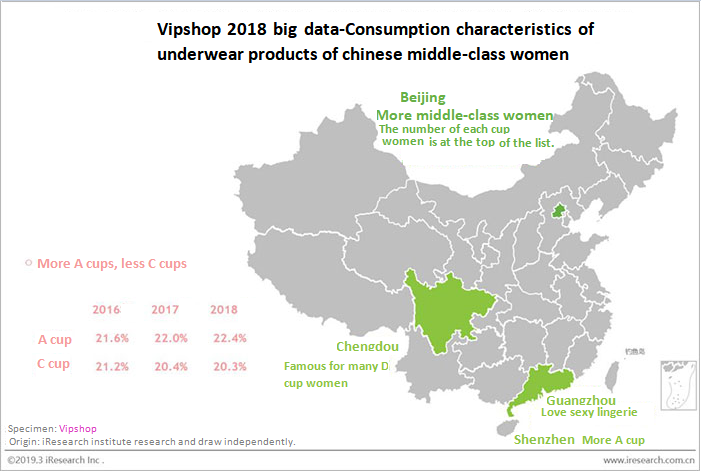 Brand recognition
Overseas brand purchasing power and purchasing will of middle-class women in the first & second tier cities are stronger, 88.8% of middle-class women are more willing to buy foreign brands when they are on sale or discounts.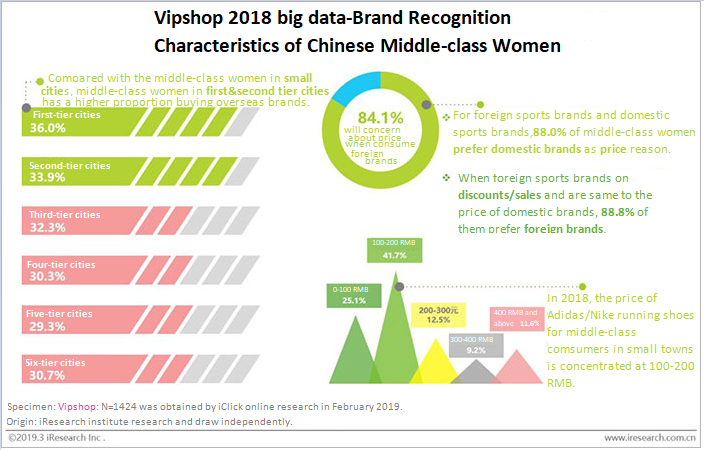 Please click on the full report: http://report.iresearch.cn/wx/report.aspx?id=3341.