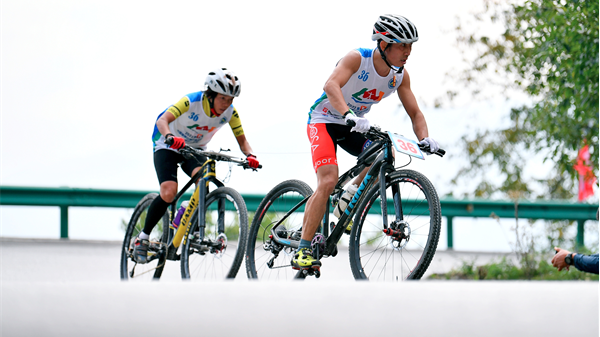 Large numbers of evidence prove that investment in the consumer sector has entered a "cold winter" since last year. Compared to the ¥35.68 billion (USD 5.3 billion) invested in the consumer market in the second quarter of 2021, the total amount of financing in the first half of 2022 reached ¥21 billion (USD 3.15 billion) . In 2022, the overall investment in the consumer sector was almost halved.

However, in this context, outdoor sports and socialization is like a rising star on the consumption track. According to public data, the market size of outdoor products in China reached ¥357.5 billion in 2021, and is expected to exceed ¥600 billion in 2025. Among all outdoor sports, the market size of camping reached ¥52.8 billion (USD 7.9 billion) in 2021.
At the beginning of the year, the younger generation began to pursue frisbee. In the middle of the year, countless new middle-class families followed the trend of camping, and the popularity of outdoor sports with social ties showed the vitality of this new track.
01. Strong Sociality is The Main Driving Force of Outdoor Sports.
Frisbee was first introduced into China as a leisure toy in the 1980s, but it was not until around 2022 that frisbee became popular. According to iMedia Research, the market size of frisbee began to rise rapidly after Covid-19, doubling from 36 million to 76 million in 2021. The forecast suggests that frisbee will still have a further leap, increasing by 206% to 232 million in the next year.
A poll shows that more than 48% of respondents who participated in outdoor sports in 2022 regard the activity and social atmosphere as the most important participation factor. One frisbee organiser also points out that the main reason for the explosion of frisbee is that people want to focus more on a localised lifestyle in the post-Covid era, where travel is restricted.
The spread on social platforms has also played a part in the explosion of frisbee. In the second season of the online reality show Nice to Meet You, Xun Zhou, Xueqin Li, Aya, and other celebrities experienced frisbee. Young people are keen to share and publish frisbee-related content on social platforms, which can attract more people to frisbee. In the past year, there are more than 60,000 frisbee-related contents have been published solely on Xiaohongshu, increasing 6 times year-on-year.
Frisbee is easy to get start and cheap, and it is easy to attract urban youth, so it's easy to attract young urbanites who want to put aside their jobs, leave their stresses and worries behind and go outdoors to enjoy offline social sports, and relax. Perhaps this is the real reason behind the explosion of frisbee. In the future, frisbee will have better development.

02. Young People are the Mainstay of Outdoor Sports.
Young people highlight the importance of socializing, and they enjoy sharing the joy of sports with their families, friends, and partners. According to Mafengwo, 41.1% of young people choose to play outdoors with their classmates and friends, while only 14.9% of young people tend to travel alone. This analysis shows that young people born in the post-95s account for 44% of the outdoor recreation population, and outdoor sports such as fishing and hiking, which used to be dominated by middle-aged people, are now being joined by more and more young people.
Take fishing as an example, fishing starts to attract attention among the younger demographic after Covid-19. Mafengwo suggests that the number of post-90s and post-95s in the fishing crowd has been continuously increasing since 2021, especially the post-90s, accounting for 30.8% of the fishing population, up 8.7% compared with 2020.
Unlike the traditional fishing methods of the older generation, young people have developed new ways, such as sea fishing, brook fishing, shore fishing, and so on, which add more excitement and adventure to fishing. However, the cost of these fishing is relatively higher, and there are certain requirements for travel and equipment, but they can't stop young people who love to play.
03. 'Experience' Beyond Low-threshold
Despite the emergence and explosion of various outdoor sports, those with a low barrier to entry still dominate. According to Huachuang Zhengquan, among all types of outdoor sports, hiking and mountain climbing are still the highest preference among Chinese consumers, accounting for 75% and 52% respectively. Camping, which has recently risen strongly, is in third place, with only a slight difference of 50% from mountaineering.
After more than two years of booming development, coupled with the spread of social media and the influence of reality shows on camping, camping has become popular among the whole people. Depending on the needs and abilities of different people, camping has even spawned different styles, such as park camping, fine camping, caravan camping, and cabin camping. Different styles have different requirements for comfort, money, and time. The generally common ones are probably camping in parks, mainly half-day trips to city parks, and not too expensive. The other three kinds often need commercial exclusive camps, and they all take at least 2 days at a higher price.
But unexpectedly, an analysis shows that self-equipped fine camping is becoming a new trend. This is mainly because many city residents still prefer the urban lifestyles and so prefer to use more expensive equipment and facilities outdoors to make the camping experience relatively close to city life. At the same time, this kind of camping is also suitable for a wider range of people, including the elderly and children, so many young and middle-aged people who want to travel with families have opted for fine camping.
It can be seen that a low threshold is the first choice for most people in outdoor sports, but "money" is not always the main consideration. It is how to make the experience more enjoyable, comfortable, and relaxing that seems to be the most important factor.
So far, camping + frisbee, camping + hiking, and other "camping +" outdoor sports led by young people are becoming mainstream. Through strong social networking, they are also stimulating the consumer market of outdoor sports to expand and grow. With a market size of tens of millions today, we look forward to seeing them unlock more new scenarios, forms, and formats of outdoor sports in the future.