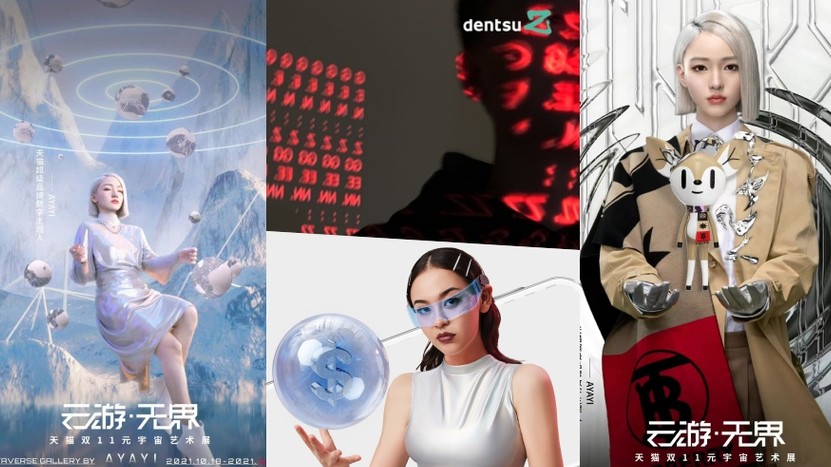 In a fast-moving market like China, brands are more likely to embrace emerging technologies and digital innovations to achieve market segmentation and win consumers. There will be more brands that will try Metaverse and NFTs in their marketing campaigns, either partnering with digital platforms like Alibaba, Tencent, or with the help of digital agencies to launch branded campaigns themselves. As the Metaverse is still currently in its early stages, thus it's expected that brands will only be experimenting with marketing campaigns without large capital investment.
When a new technology or marketing strategy emerges, brands that gain first-mover advantage will attract more consumers and media attention, and create greater value in public relations. In addition, consumers are more likely to view these brands as innovative brands. It is also important for brands to consider corporate social responsibilities, such as respecting consumer data privacy and implementing ethical marketing even in virtual environments.
Metaverse will drive retail-tainment
The example of Burberry store which provides digital experiential retail to shoppers has increased the sales by 30% since the store opened. Burberry has partnered with Tencent to create mini-programs where customers can unlock exclusive content and personalized experiences. This app is like a private club. Customers can book a themed fitting room, pre-select clothes, choose their own music during the fitting process, reserve a seat at the in-store Thomas's Cafe, book a stylist, or enjoy other services.Metaverse will continue to drive "retail-tainment" which combines both digital and physical experiences. It is expected that more retailers will adopt the "retail-tainment" model in the future.
Understanding the Gen Z market
The Chinese market has its own unique hardware, infrastructure, UI and UX - which may not be the same as in the West. In order to tap into this lucrative market, brands should be prepared to deal with a separate ecosystem where Gen Z (those under 34) in China constitute approximately 36% of the population, about 500 million people. These young people in China are mobile-friendly and tech-savvy.
After all, the goal of the brands should remain the same, which is to capture the hearts of consumers whether in the real world or the virtual world.