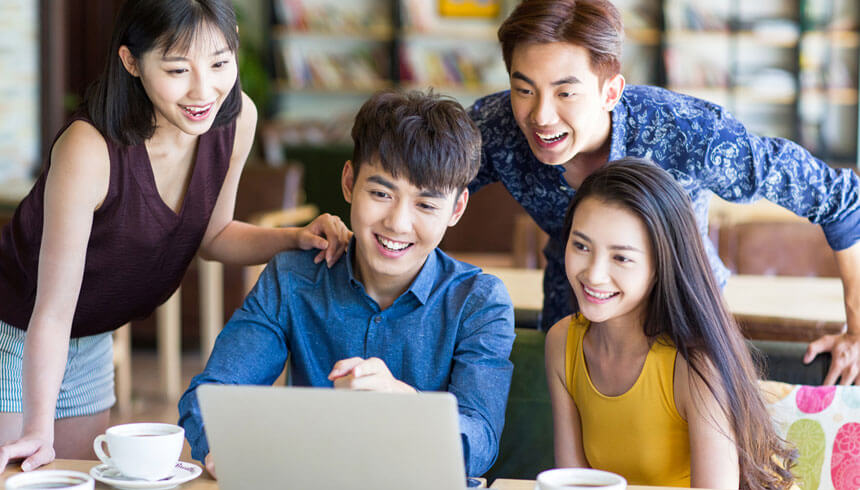 This is one of the hottest business topics of our time as the Chinese market becomes the most lucrative of its kind in the world in 2021 and beyond despite the pandemic that is going on. With over 350 million middle-class consumers, a GDP growth of 7% year on year, China certainly offers a big potential for foreign brands.
Chinese consumers, especially younger consumers, the so-called Generation Z, feel attracted to the international brands and love to buy products from foreign countries. The Chinese luxury goods market is forecast to see strong growth over 2021-2024. The expansion of the market will be driven by growing demand from Millennial and Gen Z consumers and by the growing focus of luxury brands in tailoring their innovation, marketing, and product distribution strategies to these consumer groups.
Trend 1: Desire for special products and services
China's Gen Z consumers prefer brands that offer customized products, while 53% opt for brands that provide tailored services.
In a spirit of experimentation, brands like YSL have responded by launching 'unique' lipsticks that allow consumers to engrave personal messages onto the case, tapping into China's unique gift-giving culture at the same time. China's Gen Z show their appreciation for such customized products but their willingness to pay a premium is still uncertain. Therefore, these early efforts have yet to make much impact on brands' topline.
Trend 2: China's Gen Z are loyal to brands
Once engaged, China's Gen Z are also more brand loyal: 47% agreed that they stick with brands they like, while 43% said they will always choose a brand they know over a new one. China's Gen Z are also more loyal than their peers in other countries, especially compared with South Korea and Japan's Gen Z. There is also evidence showing Gen Z in China are even more brand loyal than their older peers.
Trend 3: Omnichannel shopping is on-demand
Gen Z consumers in China are more used to omnichannel shopping experiences compared to Gen Z in other countries. Taking apparel as an example, almost 40% of Gen Z consumers in China stated they would browse in-store but shop online while only about 15-30% of Gen Z in other countries stated they would do so. However, less than 20% of China's Gen Z consumers would leverage both online and offline channels to browse apparel. This indicates online and offline channels play different roles in China Gen Z's omnichannel experience.
Trend 4: E-commerce generation
Gen Z consumers in China embrace online ecommerce sites that allow peer-to-peer transactions such as Taobao and second-hand marketplace Xianyu to a greater extent than their elders. Our research shows that 43% favour these platforms, while the same is true for only 38% of Millennials, and 35% of Gen X. However, the preference does not extend to individual sellers on other social media platforms (e.g. Weishang) at a similar level of appreciation, potentially because of greater transparency and more quality assurance on Taobao and Xianyu.
Trend 5: Word-of-mouth–the online version–is most influential.
51% of Gen Z consumers say that official social media accounts of consumer brands are one of their top three sources of influence, while 44% count bloggers and online influencers among their top three sources of influence. Gen Z value these sources of information more than Millennials and Gen X. Key opinion leaders (KOLs) who resonate with Gen Z are driving this trend, such as Li Jiaqi, whose forthright opinions can make or break a beauty brand or product, and online sales superstar Weiya, whose interactive livestreams on Taobao have helped sell billions of RMB of products. Apps such as Dianping and Meituan that offer reviews, discussion forums, and group buying options are also popular among young Chinese consumers to purchase decisions.