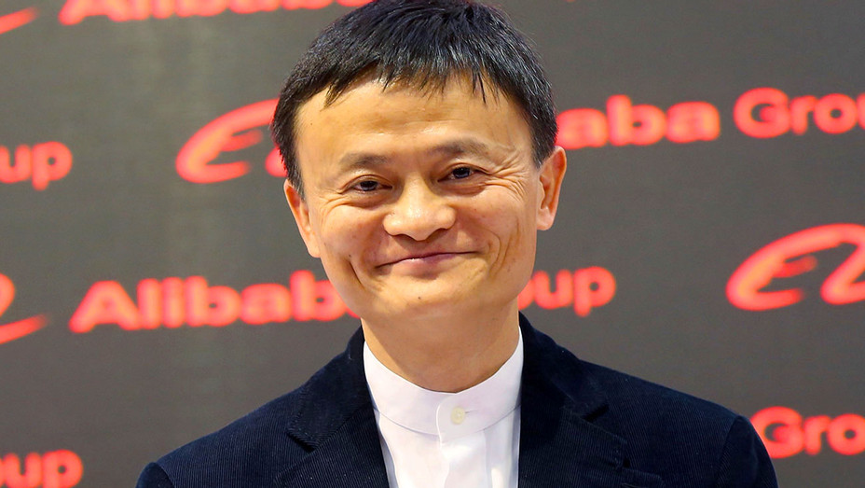 Jack Ma is the company's billionaire founder founded Alibaba in 1999. Alibaba was initially created as a B2B platform with the intention of connecting Chinese manufacturers with overseas buyers. Today, Taobao's displays are close to a billion products. By connecting millions of buyers and sellers worldwide, it helps small businesses find manufacturers, exporters and wholesalers depending on each of their needs.
Alibaba is the world's largest e-commerce company, boasting 454 million active buyers using its websites, who place 57 million orders a day, translating to a total of billion revenues a year. The attractiveness and potential of Alibaba's business model were never in doubt. In the first two years of its birth, it was successful in raising USD 25 million in funding from SoftBank, investment bank Goldman Sachs and a host of institutional investors. The company's vision, as outlined on its website, clearly centres around the power and potential of the Internet as a medium for trade and business. Jack Ma shared a belief that the Internet would level the playing field by enabling small enterprises to leverage innovation and technology to grow and compete more effectively in the domestic and global economies.
Not only does Alibaba provide a platform for products trading, but also its own online payment gateway named Alipay, which controls more than half of Chinese's online payments market. In addition to Alipay, the Alibaba group now has a portfolio of internet-based businesses targeted towards specific segments and niche areas of online commerce. Some of the companies include Taobao marketplace (B2C marketplace), Tmall.com (online retail platform), Juhuasuan (group shopping website offering "flash sale" items), eTao (comparison shopping website), AliExpress (online retail service for small sellers), AliCloud (cloud computing service provider) and 1688.com (B2B trade in China).
In China, young Chinese who are single will celebrate the loosely defined 11/11 holiday and this viral shopping campaign has emerged as a nation-wide shopping spree attracting enormous e-commerce transaction volumes. This illustrates how quickly e-commerce is changing the retail industry in China. In a difficult market marred by the global recession, fears of a slowing Chinese economy, fleeting customers and competitors with deep pockets, Alibaba has been able to grow continuously and expand with the help of strategic partnerships, mergers and acquisitions and unrelenting leadership from its founder to build a company that truly serves customers.
All branded digital offerings in the market, which are essentially its family of websites and portals, have one thing in common. Taobao Marketplace is targeted towards the massive consumer-to-consumer segment while Tmall.com is an online retail platform targeted towards manufacturers. The concept of a "one-stop-shop" is strongly integrated in Alibaba's business model. Going forward, even with its intention to become a global player, diversification is still an essential component of the brand philosophy.
Alibaba, the master brand lends its equity, promise and philosophy to all the product family brands. Examples of product family brands in the portfolio are Alipay (third party online payment platform), AliExpress (online retail service), Alibaba Cloud Computing is otherwise known as AliCloud (cloud computing service platform) and AliWang (the company's own instant messaging service).
Product brands have long-term strategic importance and have substantial marketing investments driving them. The most important product brand in the portfolio is Taobao Marketplace, China's answer to eBay. Other product brands include Tmall.com (online retail platform), Juhuasuan (group shopping website), eTao (comparison shopping website) and 11 Main (US shopping website launched in 2014).
The product brands that have operated independently within Alibaba's portfolio have been its biggest drivers of success. The case in point is the success of the Taobao Marketplace. The digital property has its own mascot, an ant. The brand strategy across the hybrid architecture model has placed equal emphasis on both the product brands and the product family brands.
The group faces multiple challenges as it looks towards expanding beyond China. Products made in China will eventually become globally accepted and a positive trait for Chinese brands, but till that happens on a broader global level, Alibaba needs to work hard to overcome any negative or sceptical perceptions related to the Chinese country of origin. Alibaba has to commit itself to excellent quality, reliability, transparency, and provide good governance in all aspects of operations and business.
Authenticness of products sold on platforms
This has been one of the most persistent problems that have impacted Alibaba's equity with the outside world. China, which had a dubious past of being the hotbed of fake products with fake brand names, is still in the process of shrugging off this image. But Alibaba's Taobao platforms (for B2C trade) and other specific platforms for B2B trade, have been plagued by fake product listings, dubious suppliers and a sustained perception that it has never done enough to increase the level of trust the outside world can place on Chinese suppliers.
Consumer's perception of the product/ brand
This perception needs to be changed rapidly as the company expands globally. If this challenge does not receive the attention it deserves, then the global business community who are interested to conduct business with China-based suppliers will never give the portals the seriousness they need to become a global shopping destination. Alibaba has maintained that it takes down listings selling spurious or fake goods with regularity, but the problem and its associated negative perception has not gone away.
Lack of brand awareness outside China
Outside China, Alibaba and its portfolio of digital properties have very little or zero awareness. Though it was able to beat eBay in China, it does not have the global awareness and equity enjoyed by the likes of eBay and Amazon. This is going to be a significant challenge for Alibaba to overcome as it looks into expanding into global markets. The fact that it is using the product brand approach to extend its presence in outside markets is a good strategy to start with. But, eventually, over the long run, the parent brand equity needs to be associated with the local product brand to give it the credibility it requires. Also, having a multiplicity of product brands focused towards different regions or countries leads to an inefficient allocation of resources and marketing investments within the business. This also leads to more complex brand management processes and leads to fragmentation of brand building and consolidation.
Increasing competition in China
Though it still remains one of the biggest e-commerce players in China, enjoying majority market share both in terms of value and number of shipments, China has not remained the same. Just like how Alibaba has expanded and taken a new shape, China has also evolved into a market with a new set of challenges.
Alibaba's biggest competitor in China is Tencent, the technology company that owns the increasingly popular QQ and WeChat instant messaging services. It also owns QZone, one of China's largest social networking services and Tencent Weibo, a microblogging service. Alibaba used to have the WeChat instant messaging service as a feature on its portals, before switching to its own messaging service AliWang. Tencent has slowly started making strides in the online payments market, by enabling payment features in WeChat – through its product "WeChat Pay". Additionally, it has started showing ambitions of taking Alibaba on in its home territory of e-commerce, by taking a stake in online retailer JD.com.
Summary
With the above-mentioned challenges, it is important for Alibaba to dedicate sufficient resources and management attention to implement strategies and overcome the associated negative perceptions and stiff competition. Today, Alibaba has taken the world by storm. It will definitely be interesting to see how this company will continue to leverage on its strong growth and aggressively expand overseas in the next decade.