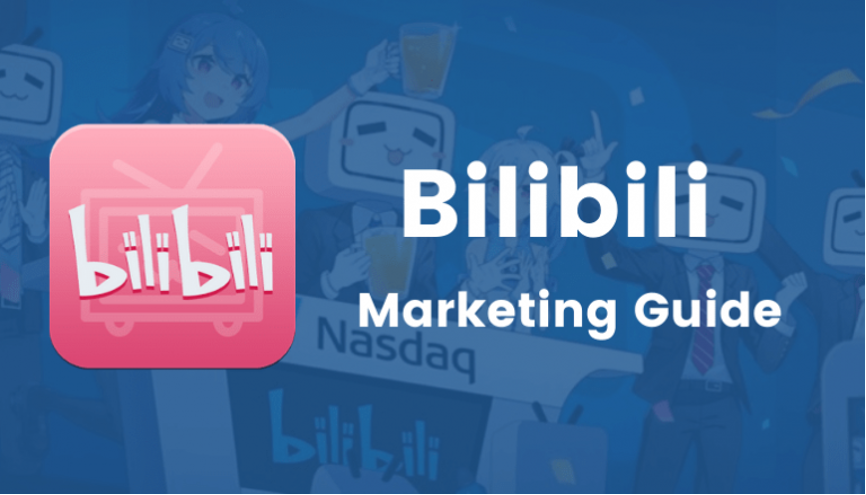 What is Bilibili?
Bilibili is one of the most popular video-sharing platforms in China. Users can submit, view, and add commentary subtitles on videos. After more than ten years of development, the video platform built an ecosystem that continuously produces high-quality content around users and creators. This platform has covered a multicultural community with more than 7,000 interest circles. QuestMobile Research Institute selected it as "Gen Z Preference APP". As of 2020, the monthly active users of Bilibili reached 172 million, showing 26% growth YoY.
What makes Bilibili different from other Chinese video platforms
Unlike other major video platforms like iQiyi and Tencent video, Bilibili focuses on ACG (anime, comics, and games). In Chinese, this type of content called 2nd-dimensional space (二次元). Unlike platforms like TikTok that rely heavily on algorithms that push viral content to increase and maintain engagement, the Chinese video platform uses the power of its communities to achieve this goal.

Bilibili is known for its video commenting feature, Danmu (弹幕). Users can make a quick comment at a particular moment during the video, those comments will shoot across the video from the side of the screen at the time when the comment was made.
How the Bilibili platform enriches the Gen Z lifestyle?
The popularity of this platform represents gen Z's stay at the home economy in China. According to QuestMobile, 80% of Bilibili's user base was born between 1990 and 2009. They typically receive a high-quality education and are technology savvy, with strong demand for culture products and avenues for self-expression.
In March 2019, Bilibili launched a mini-program named "势能种草机-potential energy grass planter". The main products in the mini-program are cosmetics sold by celebrities. The Chinese video platform uses Mini Programs just like Chinese e-commerce platforms Alibaba, Baidu, Tencent, and Toutiao. It is part of Bilibili's e-commerce function, which is currently in the stage of internal testing.
How to do E-commerce on Bilibili?
In April 2019, Bilibili's new e-commerce mini-programs appeared on the platform. Before that, the Chinese video platform had made many attempts in e-commerce, including premium membership. But after Alibaba invested in Bilibili, it has made changes to its online marketing strategy, shifting the main focus from user acquisition to e-commerce. Recently it became a more lucrative business because of the changing Gen-Z lifestyle that takes online shopping as one of their most popular pastimes.
What are the Bilibili's E-commerce strategies?
Before the trial implementation of mini-programs, Bilibili had done several tests. Back in 2018, the platform announced that it would encourage content creators to open their own E-commerce businesses. Users can open stores by clicking on the commodities column on the homepage to see the goods on sale. Cosmetics and skincare products are the key products sold on the platform.
Users can purchase directly on the platform without jumping to third-party sites like Taobao. Also, content creators can advertise their own products under the video, where users can buy directly with the click of the link. At the same time, there is a review area on the purchase page, on which users can post and comment freely.
The Gen Z lifestyle represents the future trend of online entertainment in China
Bilibili is the leading subculture community in China with more than 7,000 vertical interest circles. The average age of current users in Bilibili is 21 years old and the average age of newly registered users is 19.8 years old.
The Gen Z population in China is contributing a lot to the future entertainment market. ACG (animation, comics, games) are an essential part of today's entertainment industry. The Chinese video platform began to deepen the layout of the Gen Z industrial chain and continues to explore in the fields of animation, cartoons, and e-sports. Content consumption promotes the creation of community and consumer tribes. Bilibili will also bet its commercialized future on the consumption capacity of Gen Z.
In the fourth quarter of 2018, UGVs (user-generated videos) accounted for 89% of the total broadcasting volume of Bilibili. The number of active uploaders and upload numbers increased by 143% and 148% respectively. The high-quality content is the core driver of user loyalty and its biggest competitive advantage.
Providing content creators with a stable income is important to maintain the richness of content. Starting from 2018, Bilibili has launched projects such as "Creative Incentive Plan," "Creative Incentive Rookie Award" and "New Star Plan". These initiatives provide official bonuses to high-quality content creators.
Live broadcasting: Core competitiveness of Bilibili
Live-streaming has become the second-largest revenue generator for Bilibili, after gaming.
The live broadcasting MAU increased from 7.5 million in 2018 Q1 to 11.4 million in 2019 Q1. Also, the users on the platform demonstrate a high willingness to pay for happiness and appreciation. The live broadcasting quarterly paying users increased from 0.5 million in 2018 Q1 to 1.2 million in 2019 Q1.
In 2020 Bilibili launched a "matchmaking" service for content creators and advertisers, to help them reach their target audience.
The marketing platform, called "Sparkle" (Huahuo), was initially an internal tool of Bilibili. Now it is open to content creators, advertisers, multi-channel networks (MCNs), and brands. According to the Chinese video platform, Sparkle can provide services including smart pricing recommendations, showcasing of sample work, and access to data on followers and user engagement to facilitate monetization. For advertisers, Sparkle offers influencer recommendations, data analytics, and project management tools to smoothen collaborations.
Apart from anime and gaming, Bilibili hosts sections devoted to beauty, fashion, entertainment, advertising and digital. Brands can partner with popular key opinion leaders (KOLs) or key opinion consumers (KOCs) who engage with Gen Z consumers. Meanwhile, brands can also leverage Bilibili's performance-based advertising to promote products. With in-program advertising, KOLs and KOCs can agree to have ads placed within their Bilibili channels. Meanwhile, the platform also runs traditional display ads. Customized and innovative performance-based ads also help advertisers reach target audiences and convert them into potential customers.