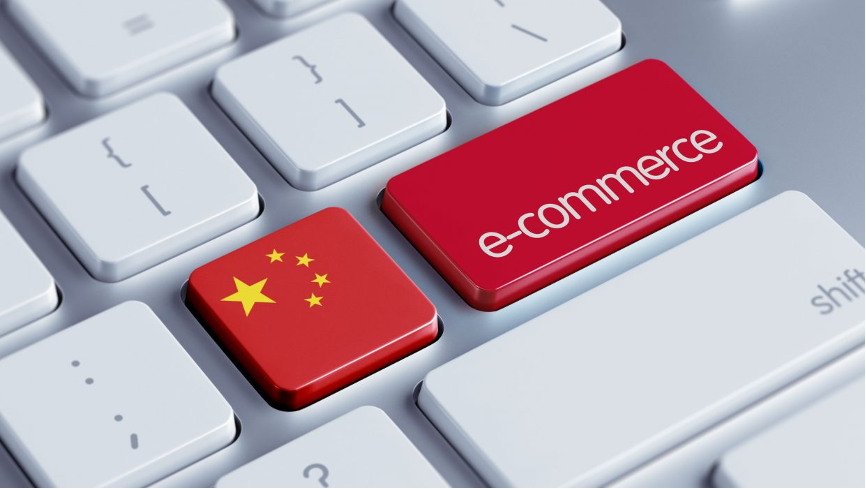 Several research organizations state that with the rising number of Chinese gaining international exposure by going abroad and concerns around local product safety, more and more consumers are turning to cross-border sales and domestic e-commerce.
According to data from China Internet Watch, the population of consumers in China who buy foreign goods online is growing and estimated to exceed 200 million by 2021, and total online sales are predicted to reach 2 trillion RMB.
The tremendous number of shoppers in China contribute to the sales in e-commerce and keeps setting a high new record for global retailing. China has become a must-win market for retailers and online businesses alike. Brands need to have a strong understanding of the various China shopping apps and keep an update on catching the latest trends. To identify opportunities in the China market, it is essential to learn the latest China e-commerce trends, so check out the next section below!
1.Understand the rise of lower-tier cities
Ever since China reforms its economy decades ago, the 1st tier cities like Shanghai and Shenzhen, have been leading in contributing to the country's development. However, in recent years, the 3rd and 4th tier cities, which made up 50.3% of China's population, have turned into the major concern for China's next stage of consumption growth.
Compared to the slowdown of development in 1st tier cities, the lower-tier cities are undergoing rapid economic growth. The growing demand from lower-tier cities was evident across platforms during the 618 shopping festival. Alibaba's gross merchandise volume generated from 3nd to 5th tier cities grew by 100% year-on-year. Cities like Beitun and Tumxuk, county-level and prefectural-level cities from China's northwestern Xinjiang autonomous region topped the 10 fastest growing areas during Alibaba's sales this year. Similarly, transaction volume growth is twice as high in lower-tier cities than the overall growth of transaction volumes on JD.com.
One of the significant factors contributing to the spike in sales is an expanding E-Commerce user base from lower-tier cities. Alibaba recorded a 100% year-on-year jump in the number of users from lower-tier regions on its platforms. Furthermore, the e-commerce giant recorded an increase of 102 million annual active consumers, while more than 70% of them were from lower-tier regions and below.
2.The Booming Market and who to target?
Millennials and Gen Z accounts for 85.1% of the online sales in China, according to China Internet Watch. From a numbers perspective, this means that 85.1% of China e-commerce users are aged between 16 and 35 years old. When we look at users on a generational level, we can clearly see that these two generations are incredibly important for businesses that rely heavily on e-commerce, so this should be taken into account when forming a China marketing strategy. For more on the generational differences continue to scroll to read on consumer behaviour below.
3.Understand Generation Z & Chinese Consumer Behavior
Born in the age of Chinese economic reforms and under the one-child policy, the overwhelming majority of this young generation grew up with the undivided attention of their parents and grandparents. Since many of them are still studying or only recently graduated most are still unfamiliar with the working life and find themselves searching for ways to gain recognition from their peers or a sense of achievement. These generations have had a tremendous amount of foreign influence, as compared to previous generations, with many travelling or studying abroad. This foreign exposure has led to a craving for international brands and luxury goods.
The younger generations in China are generally difficult for foreign brands to deliver the right advertisements to catch their attention. As they've grown up around the internet and been under a constant barrage of advertisements their whole lives, they've learned to tune out most traditional advertisements. Brands have had more success with more engaging and interactive campaigns created specifically to target them. Their online behaviour is also more fragmented meaning they visit a range of different sites for different purchases. It's really unpredictable. Therefore, brands need to choose the right China shopping apps for your products.
In terms of demanding categories such as beauty and health, brands need to be ready to spend a considerable amount of money on the pursuit of beauty and health. This has led to drastic increases in the YoY sales volumes of products in the cosmetics, skincare, and supplement categories. These generations are also having an enormous impact on the luxury industry, with brands scrambling to create marketing strategies to attract their business.