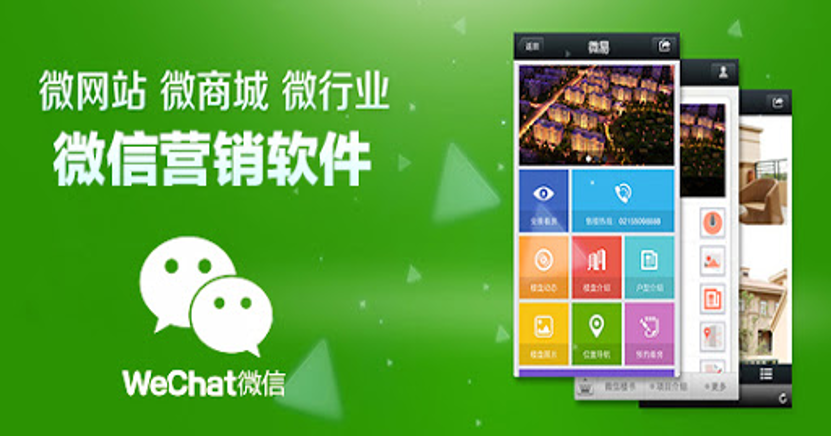 WeChat Moments is a page that works similarly to the Facebook Newsfeed, where users post updates, pictures, and links for their friends to like or comment on. There's a specific display area for these ads to be shown and it's actually known as WeChat Moments – They normally appear as the fifth post with a tiny "Promotion/Advertisement" sign on its upper right corner.
WeChat Moment Ads function as bring below benefits to your business account:
Increase Traffic: Once the users click on the WeChat Moments Ad, they will be guided to the landing page the advertiser designated.

Specializes in physical store promotion where WeChat pushes advertisements or store coupons specifically to those nearby.

One-touch dial and map functions embedded on landing pages, users can contact the store or directly pay a visit where they can convert into paying customers
Once the system determines which official accounts are most relevant for your business, WeChat advertising post to be planted in, your advertising messages will be accurately displayed only to those truly relevant and interested.
The way that official account advertising works are through placing ad banners into articles published by official accounts. To sum up a conclusion, WeChat Official Account advertising boils down to four major categories – 1) End of the Article Ad Sticker 2) In-text Ad Sticker 3) KOL Mutual Cooperation 4) Video Banner.
WeChat Official Account Ads: End of Article Ad Sticker
You will find your advertising message at the end of the article, which will be placed in a small section between the WeChat official account article and its comments section below. As simple as that, the format of the official account advertising slightly differs slightly depending on the landing pages it leads to. If you are promoting your brand or activities, here's what your ad would look like under an article published by an official account.
WeChat Official Account Ads: In-text Ad Banner
There's another way to plant a seed in WeChat advertising pieces inside an official account article.
Shuffling the location where your ad piece is placed might seem to be a trivial matter, but it can actually elevate the click-through rate of your WeChat ad significantly. When the advertising message is closely knitted into the flow of the article it naturally yields a higher chance to be noticed or even clicked on accidentally while one is skimming through an article.
WeChat Official Account Ads: KOL Mutual Cooperation
When it comes to WeChat official account advertising, the collaboration between KOLs who run official accounts and advertisers is usually an "arranged marriage" by WeChat's system algorithm where neither party gets to choose who to collaborate with. But KOL Mutual Cooperation gives both sides the right to select their business partner. This means advertisers get their advertising messages better customized and weaved into articles written by KOLs they know and trust. At the same time, WeChat acts as a middleman for transaction and content screening to minimize the risks for scamming or poor content quality.
WeChat Official Account Ads: Video Sticker
As you might have probably noticed, the one essential element for all types of WeChat official account advertising is an ad sticker. By default, the ad sticker would be a static, card-type image user can click on. But if you want your ad sticker to be a short video instead, that also works. Such short ad clips will be placed right before video content (less than 5 minutes) that have been inserted into official account articles which works pretty much the same as ads you're familiar with on YouTube.
How to do the budget planning for your WeChat Marketing?
It's usually an investment of around USD 5000 - 8500 a year to be deposited in WeChat Ads to run a successful WeChat campaign for a start-up brand. But, of course, ads budgets varied according to business types and industry.
With Scheduled Ads, your WeChat advertising piece will be launched on a particular set-up date with a guaranteed amount of impressions and charged by a fixed CPM (Cost per 1000 Views) rate.
Compared to Scheduled Ads, Bidding Ads are more flexible and result-driven. Both the targeted audience and launched date are determined with the goal of maximizing your WeChat Advertising's competitiveness against your peers.
This commonly used marketing method is known as KOL Mutual Cooperation under WeChat Official Account Advertising. And similar to the content creation process itself, the fee is also set by the KOLs your business chooses to collaborate with. It is charged by each article written and the approximate price range is around a CPM of ¥50-100.