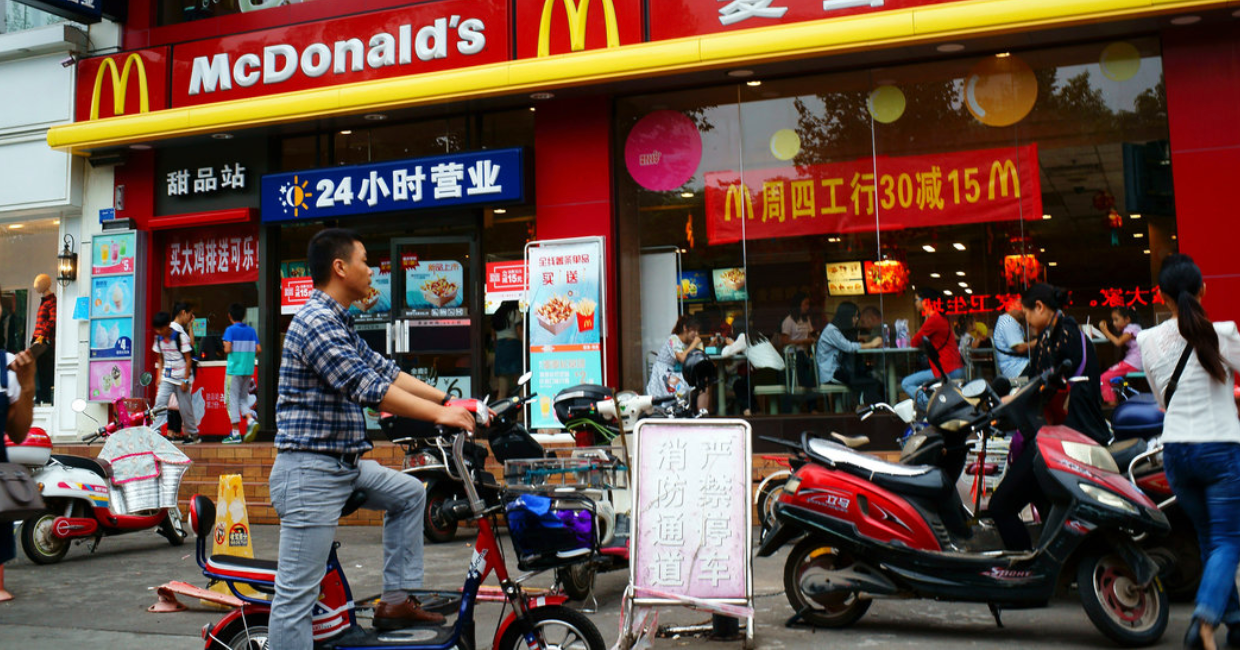 Chinese Social Media have developed rapidly over the last ten years. Starting with BBS forums and moving on to blogs, the focus today is on Weibo. Social media allows businesses and brands to engage in timely and continuous dialogue with consumers and the public. Just as companies continue to leverage social media for marketing purposes, negative coverage - and the potential for issues and crises to develop and escalate in online forums.

How can communications specialists fully leverage the Weibo channel while avoiding social backlash? How should companies respond to online "voices"? How can they manage issues and prevent crises, so as to protect business and brand reputation?
Read this full article to serve your business a checklist and source of ideas for corporate managers managing Weibo.
There are some essentials of effective social media crisis management including the below elements:
Re-engineering your company for the social age
To manage social media properly, especially in challenging situations, companies must begin by reviewing internal processes and establishing internal consensus around the challenges that social media places on all parts of the organization. We outline the key steps from our experience with clients in China.
Establish an official social media "face" of the company

Prepare the organization for faster response

Be Ethical - Watch out for shortcuts that may look effective but will most likely cause further damage

Put yourself in the shoes of your audience
Setting up your organization for great execution
Understanding the strategic requirements of the social media environment is important – but this can only address half of the challenge. The other half is implementation; in order to be successful you need to deliver the strategy. This requires the right tools, precise execution skills, and an experienced management team.
Data – Access to the right information and evaluation tools
Communications professionals understand that keeping cool and controlling facts and data are the basic principles of crisis management. Never regard criticism or negative information as false before checking your facts. Today, companies tend to overreact to issues online. Fortunately, there are ways of quantifying your decisions and letting the data stand on its own.
Be Flexible – Stay on top of developments and quickly adjust direction as an issue develops Change is the only constant. Social media crises tend to be extremely fast-moving, undulating by the minute with the flow of public opinion. Because of this, companies need to develop attentive listening skills to online commentary. They must also build the capability to instantly analyze and gauge online opinion and continuously adjust strategies and tactics.

Clarity – Clarify your communication message on Weibo to calm the situation and direct the negative voices to personal communication. Some companies have already developed best practices that we can learn.

Customization – Understanding the different roles that social and traditional media play in a crisis Social media and traditional media each have their own advantages. Communications professionals must become skilled at choosing media strategies tailored to the characteristics and challenges of each particular issue or crisis that confronts them.
What if McDonald's hadn't had an official Weibo?
On March 15, 2012, also known as "Consumer Rights Day" in China, McDonald's experienced every PR manager's nightmare: CCTV's annual Consumer Day Program aired a story where one of the company's restaurants changed the freshness period on its food and sold them to unsuspecting customers. For many companies in the past, this kind of exposure has led to drawn-out media crises that have immediately affected sales and caused long-term damage to the brand.
However, in as little as an hour, McDonald's took the lead by publishing a frank apology on social media. The apology was widely accepted by online commentators; within a short period of time,1,000 consumers commented on the apology. Many expressed opinions which included criticism of McDonald's and blamed the company's management for the problem. But many others expressed their understanding and declared their willingness to forgive McDonald's. Some even offered support and admiration for the swift and sincere apology. By 11 pm, the statement reached over 10 million consumers through more than 8,400 reposts on the @McDonald's official Weibo, the @Sina Finance and Economics account as well as other media accounts. These 10 million retweets in such a short time illustrate the incredibly fast transmission in Chinese social media.
This issue also illustrates another important point in social media issue management: you must have a readily available channel so that you can respond quickly and effectively when challenged online. When we discussed the Consumer Rights Day issue with in-house PR managers and other colleagues, they frequently raised that "McDonald's had an established official Weibo account which helped them deal with this issue. Frankly, businesses should be really scared about what would happen to the company if they faced an issue as McDonald did. Imagine if there is an issue, we wouldn't have a channel to defend ourselves.We know that many managers, especially those that work in highly visible industries such as food & beverage, retail, consumer electronics and services, are worried that social media platforms such as Weibo can provide a platform for consumers to complain. In spite of these worries, we strongly advise companies to establish their own channels.
It is possible, however, to create multiple platforms with different purposes: a brand Weibo, CSR Weibo, product Weibo, and after sales service Weibo for example. Having several platforms administered by different departments not only helps to avoid content clutter, but also provides more effective interaction with different types of followers. Handling Issues and preventing crises in Chinese Social Media is a necessary act.
Accelerate – Is 24-Hours Quick Enough? Every PR professional knows the "24-hour rule": take action within the first 24 hours when a potential crisis has been identified. The crisis management team goes into action, starts monitoring the media, appoints an official spokesperson, prepares statements, drafts Q&A documents, verifies the necessary communication channels to deliver its messages, and so on. But in the age of Social Media, 24 hours is no longer fast enough. One of the insights gleaned from the McDonald's example is the importance of speed: imagine what would have happened if McDonald's have adhered to its traditional media crisis process and waited a day or two before releasing an apology. Modern consumers would have been infuriated with the perceived lack of responsiveness. So how can a company compress what used to take 24 hours into two hours? In working with clients to resolve such issues, we conclude that a total re-engineering of the company's communication processes is required to attain the desired response speed. More specifically: An official Weibo account needs to be in place and active; it is too late to register one and to train the team on how to use it after a crisis hits. The company must have pre-prepared statements for the most probable scenarios to avoid wasting time on drafting messages in the face of an issue. Determine how responsibilities can be delegated so that the corporate communications team can make decisions quickly without waiting for senior management approval. A well-trained, experienced social media team needs to be in place. The company's crisis team must be up-to-date: clear responsibilities and reporting lines still hold.