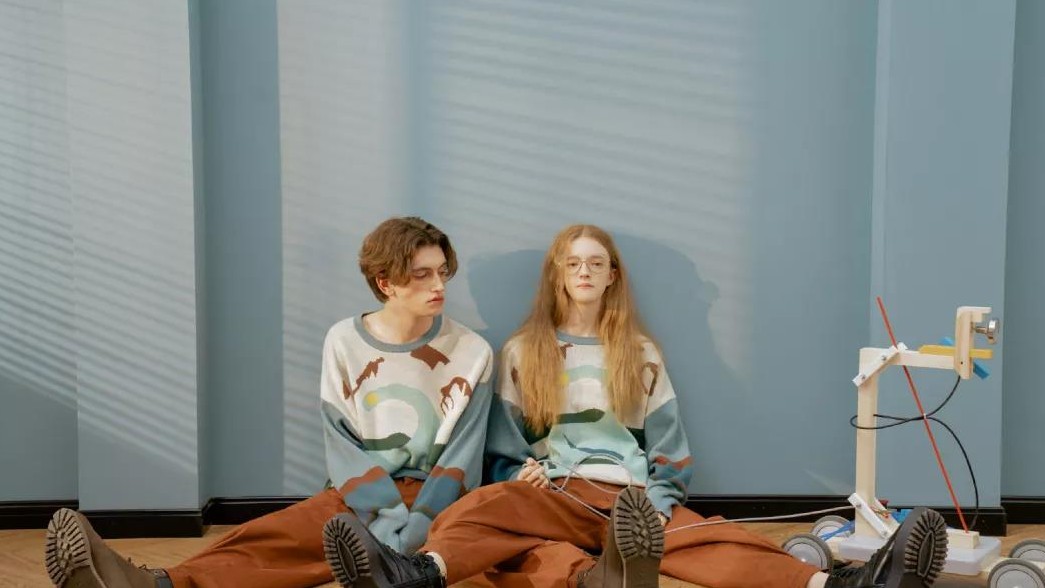 Recently, Bosie, a unisex clothing brand, announced that it had completed round A financing of 10 million yuan in April 2019.
In early 2018, Bosie was founded by an independent team of 9 designers, with an average age of 25. Founder Liu Guangyao graduated from Guanghua School of Management of Peking University, and other members' educational backgrounds are mostly domestic and foreign art and clothing colleges, including London College of Fashion, London's Central St. Martin's College of Art and Design and Beijing Institute of Clothing Technology. Early positioning is a niche designer brand.
Bosie is positioned as a "unisex clothing" fashion brand, with distinctive and unique clothing style design, and the pattern and tailoring are the same for both men and women. The brand concept is "NO GENDER.NO BORDER":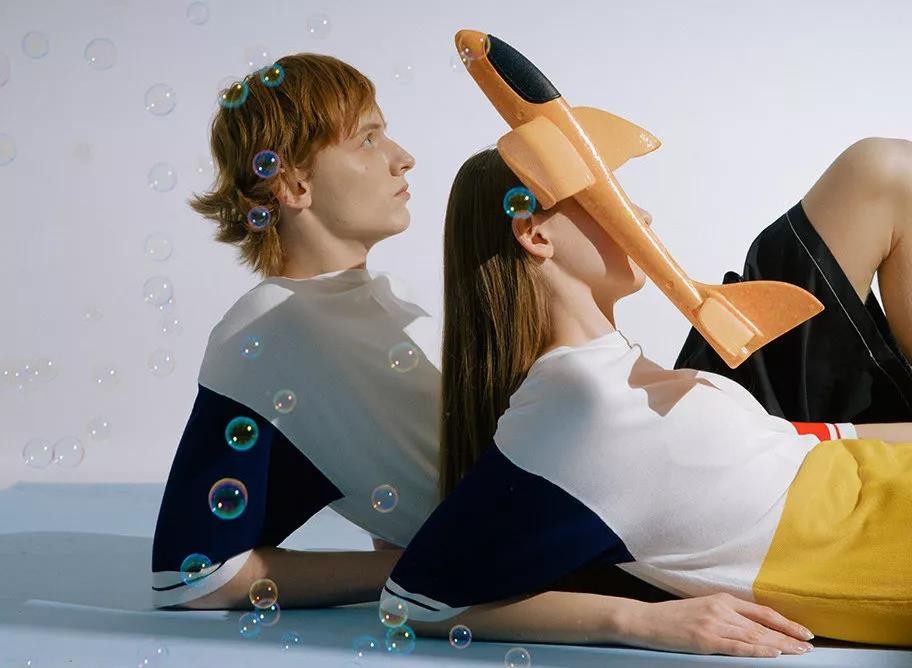 "No difference" refers to "clothing without gender or age difference". It is different from traditional clothing in a version suitable for both men and women, with traditional symbols and labeled gender characteristics removed.
"No border" refers to a design brand that is close to the people and has a low price. It refuses to solidify the fashion class, but presents stylized designs to a new generation of consumers at an affordable price, and breaks the boundary between designer brands and mass brands.
Bosie has been endowed with distinct and unique brand concept from the very beginning of its birth. Its brand name comes from Oscar Wilde's nickname for his lover and represents the brand's pursuit of individuality, de-labeling and unisex concept. From the names of its multiple product lines: "Frankenstein", "Weightlessness garden", "Venus for men" and "Review Frida", Bosie can be seen to incorporate cultural elements such as art and literature into the design of brand products to enrich the connotation and charm of the brand. At present, in addition to the main line products, Bosie also has sub-brands and sub-lines: "Shijinchuan", Bosie GRAY and Bosie GLAM.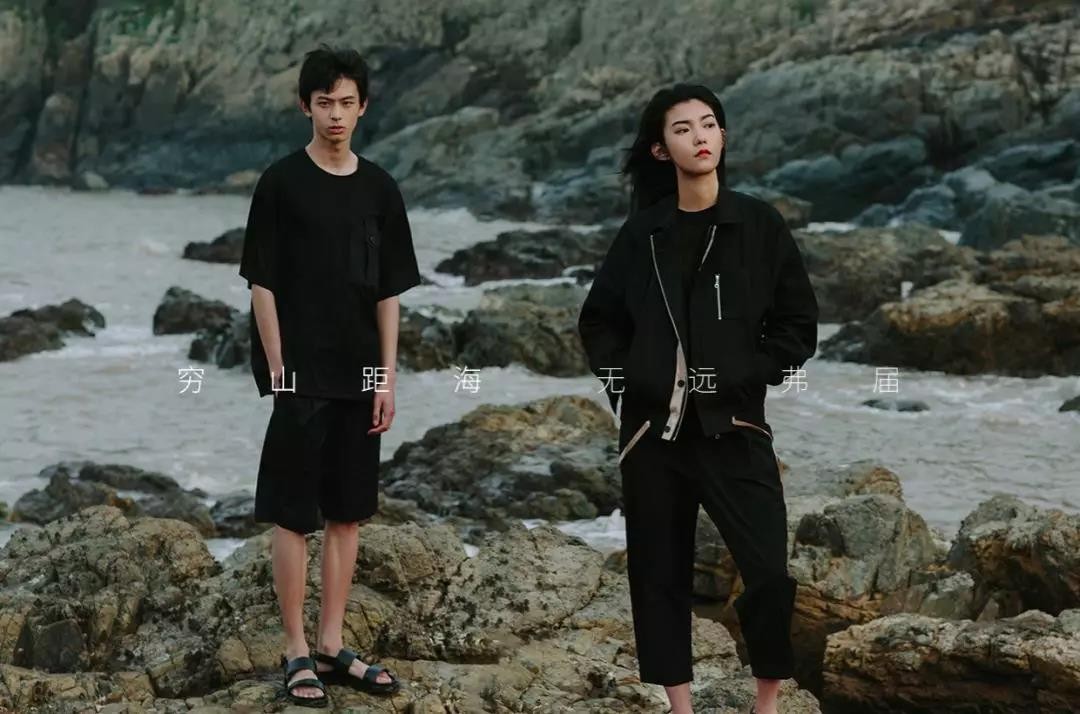 In June 2018, Bosie, as a designer brand, was invited to enter Tmall. In its first month of sales, Bosie has completed 80 million yuan of sales by this year, and its overall revenue is expected to exceed 120 million yuan in 2019. In addition, Bosie has already entered into fashion platforms such as Magmode, ELLESHOP and YOHO!BUY. At present, Bosie's target group will gradually extend from the early post-95 and post-00 to the post-85 and post-90. Bosie Kids, a children's clothing line, will also be introduced to meet the needs of young parents born in the post-85 and post-90.At present, Bosie kids is not online. In addition to e-commerce channels, Bosie focuses on developing offline stores, not only to increase revenue, but also to deepen the brand image in consumers' hearts. Consumers only make simple payments online, so it is difficult to perceive the brand. Therefore, Bosie opened a physical examination store in the early days to cooperate with online sales, so that customers can have a richer and more stereoscopic perception of the brand. In April 2019, Bosie's first store opened in Hangzhou Kerry Center with an area of about 200 square meters. According to Bosie, the monthly revenue can reach 500,000-600,000, the net profit is 25%, and the fund recovery cycle is 4-5 months. Then in June, Bosie opened its second store in Hangzhou. It plans to open 12 stores nationwide by the end of this year, with locations in cities such as Shenzhen, Wuhan and Zhengzhou, all of which are direct stores.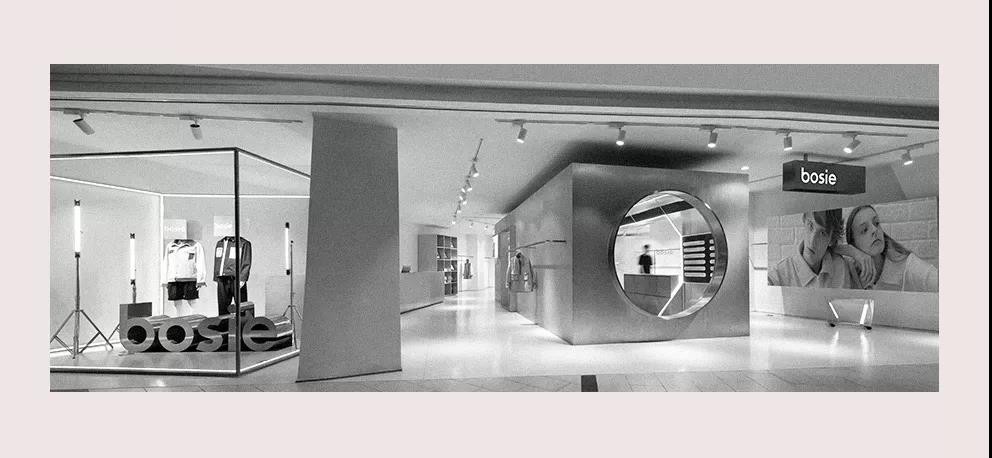 In terms of inventory and supply chain, Bosie can open up goods on and off the line. The goods are not ordered and do not need to be pressed. Therefore, the store has no pressure on inventory. The headquarters will allocate all the goods, realise uniform price and discount for the same style on and off the line, and control the inventory turnover cycle to about one month, thus improving the turnover rate of goods. In addition, in the supply chain, Bosie cooperated with ASOS's China processing plant Jiefeng Group, to obtain support in supply chain resources.
In brand marketing, Bosie previously launched a display with a theme of "UnisexFashion Laboratory", decorating the fitting rooms in the styles of space capsule, jungle style, vacation style, etc. Through the cooperation with Red and Tiktok blogger, consumers are attracted to the store for dressing and photographing.