Baidu is the biggest search engine in China which covers over 60% of search market share. It's search and display network covers over 90% of online population in China. Baidu is part of Chinese users' daily digital life. Any business who wants to promote their products/services to China should consider Baidu as an essential marketing channel.
As Baidu partner, we provide Baidu advertising account setup and full management service. We use our over 10 years of Baidu PPC experience to help clients to manage their campaign, to increase brand exposure and sales via Baidu.
The service we offer includes:
Baidu account creation and setup;
Keyword research;
Campaign setup;
Ad copy writing, testing and optimization;
Bid management, conversion optimisation and ROI optimization;
Conversion tracking configuration and maintenance;
Weekly reporting;
Competition research and monitoring;
Market / industry research and report;
User on-page behaviour heatmap tracking;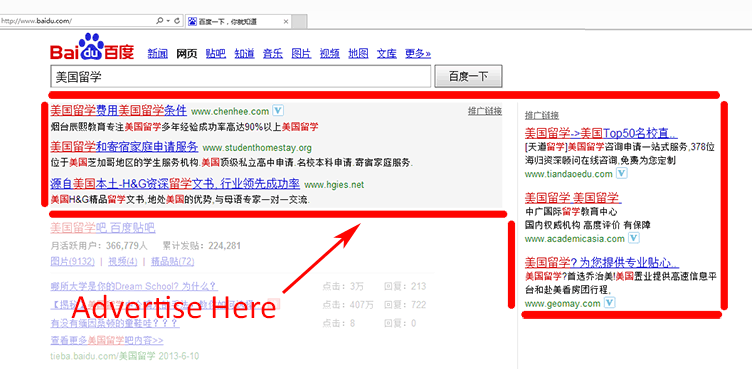 *Before you buy this service, please be make sure you already have a Baidu advertising account. If you don't have an Baidu account, please go to Baidu Account Application Service to create a new Baidu advertising account.